Lockdown fuels rise in Scottish family law disputes
Family lawyers have seen a significant increase in the number of disputes over childcare arrangements for separated parents since the pandemic began, with Christmas set to be a touchpaper for increased family conflict.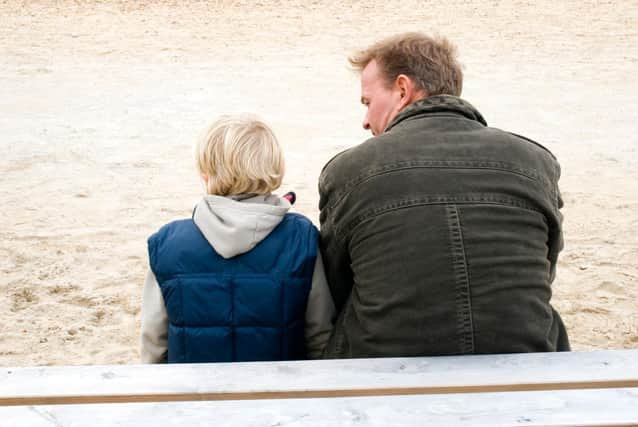 Law firm Lindsays said the number of child contact dispute enquiries it had received so far this year had risen by 13 per cent and it expects problems to increase further due to confusion and stress over holiday arrangements during the festive period.
Lawyers have been forced to intervene after existing custody arrangements were disrupted due to Covid.
In some cases, parents claimed that children being kept at home by an ex-partner due to them being diagnosed with coronavirus was false, while in other situations, children were nervous about moving between parents' houses due to fear that it could expose them to the virus.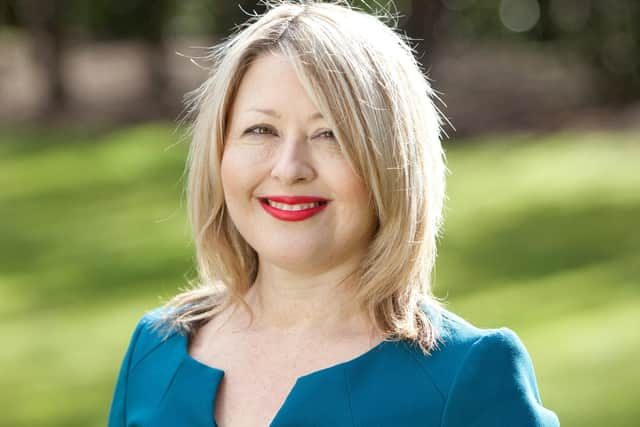 In other situations, contact centres, used as neutral ground for parents to meet children, have been closed.
Challenges around access to courts, particularly early in the pandemic, also caused issues, although remote hearings are now solving some of these.
April Campbell, partner in family law at Aberdein Considine, said while around one in five of her family law cases would involve conflict relating to the care of children, that number had doubled in recent months.
She said: "Anecdotally, there is definitely a rise. Often people can work amicably and find a solution, but at the moment that becomes very difficult for parents who have been apart.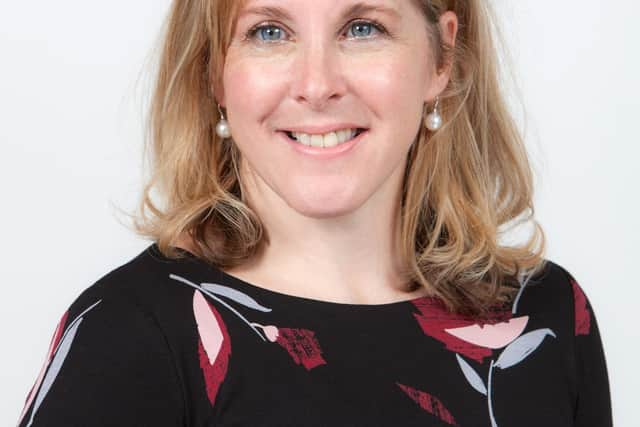 "There is often conflict between the parents as to how to manage the risk of Covid, such as if a family member in one household is shielding, what do they prioritise? In some cases it has been 'I don't see the risk', then if there are other children in a blended family of different ages, that gets even more complicated."
She added: "There are times when one parent is simply using the Covid rules as a reason to contest the contact regime that they are otherwise unhappy about. The Scottish Government has said that the exemptions are there to allow children to move between both parents, but it is difficult for them to issue more specific guidance – they try to rely on a sensible approach, but it's sometimes not possible."
Nina Taylor, a partner in the Family Law team at Lindsays, said: "The vast majority of parents who are separated have continued to work together to put the best interests of their child - or children - first so that the child can maintain a good relationship with each parent throughout the pandemic.
"However, some situations are unfortunately highly contentious.
"In relation to these cases, the most common area of dispute is where accusations are made that there has been a breach of coronavirus rules by one parent which may place the child at risk - with the other parent arguing that this justifies stopping contact."
Ms Taylor warned parents needed to come to arrangements over Christmas.
She said: "Things have been challenging enough for children this year without them facing upset or uncertainty about where they will spend what can still be the most magical time of year for them - and Covid-19 rules allow for children moving house to house between parents so that should not be used as an excuse."
'It was the hardest thing I have ever had to negotiate with my ex-partner'
Sarah*, 41, has custody of her son, James, seven, but he usually stays with his father every other weekend.
Due to an underlying health condition, she was worried about exposing her family to Covid when lockdown hit.
She said: "My ex-partner's wife works for the NHS, so she was exposed to Covid-19 in her work, which worried me.
"She also has children, who live with them and who are travelling backwards and forwards between their house and their dad's on public transport – and I'm also remarried and my husband's daughter stays with us half of the time, so it was a very difficult balance.
"During full lockdown, we decided that James should not go to his dad's house because the risk was too high and he didn't see him for two months.
"My ex-partner was OK with that, he understood, but it was very hard on him and on my son. After a while, he started coming to the garden and talking to him at a distance and then later, going for walks together, but that was almost harder as it upset James seeing him, but not being able to spend time with him properly.
"At the very beginning, when lockdown was announced, there was a suggestion from the government that children would not be able to go between parents' houses. That was quickly clarified, but it was a really stressful day. It didn't feel like there was a lot of support for families in our situation.
"Before lockdown, my son was hearing a lot about coronavirus at school and he was very stressed about it and what it would mean. When he did eventually start going to his dad's house for the day after lockdown lifted, he was very worried that I would catch coronavirus and die because of my health condition and was very upset.
"He used to be happy staying at his dad's, but now, because he hadn't seen him for so long, he gets very upset at the idea of staying away, so we have agreed that he will only visit for the day for now.
"For children who split their time between two parents' households, it is difficult anyway. Each household has different rules and that takes a lot of adjustment, but they get used to the pattern. When lockdown happened and that upset the routine, it made it very hard."
"It was certainly the hardest thing I have ever had to negotiate with my ex-partner since we separated."
*names have been changed to protect anonymity.
A message from the Editor:Thank you for reading this article. We're more reliant on your support than ever as the shift in consumer habits brought about by Coronavirus impacts our advertisers.
If you haven't already, please consider supporting our trusted, fact-checked journalism by taking out a digital subscription.
Comments
 0 comments
Want to join the conversation? Please or to comment on this article.