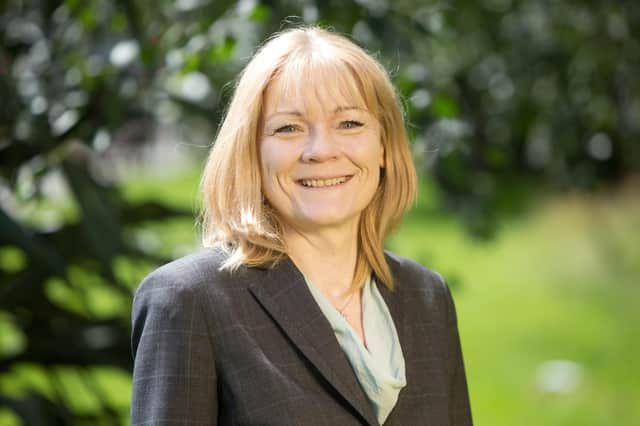 At the beginning of the lockdown, the Deputy Chief Medical Officer in the UK, Jenny Harries, suggested that new couples should "test the strength of their relationship" by moving in together if they wanted to see each other during lockdown, otherwise they should remain apart.
However, the law on couples living together in Scotland, cohabitation law, does not have a time limit on it, which means that a new couple, who decide to live together, maybe a little earlier than they would have otherwise because of COVID, are open to one making a claim against the other if they separate after lockdown.
The advice from Ms Harries stated that couples should "test the strength of their relationship and decide whether one wishes to be permanently resident in another household".
Sections 28 and 29 of the Family Law (Scotland) Act 2006 give a former cohabitant the opportunity to make a claim for financial provision from his or her partner when the relationship ends or when one cohabitee dies. A Section 28 claim must be made within one year and a section 29 claim must be made within six months.
Alison McKee, head of the family law team at Lindsays in Glasgow, warned that couples could leave themselves open to claims if the relationship goes sour post-lockdown. She said that especially in the current situation, when one or both parties could find themselves in a very different financial situation at the end of the coronavirus crisis to at the beginning, couples - especially those who do not know each other that well or who had not had a chance to discuss practicalities before jumping into cohabitation - could be putting themselves at financial risk.
She said: "There are still quite a lot of misconceptions about cohabitation and the law is quite different in Scotland to England. As soon as you start doing it [cohabiting], there is the potential for a partner to put in a claim.
"You can claim for a capital sum payment which is based on economic advantage or disadvantage, which as soon as you start combining your finances, such as someone paying towards their partner's mortgage if they move in, gets quite complicated."
She warned that even if people have been living together for a very short time, if one partner tragically died, the surviving cohabitee could put in a claim on their estate.
She said: "You could put in a claim on a partner's estate when they die, which sadly, may be pertinent in a few cases at the moment. Obviously, courts will look into all aspects of a situation, but it still remains that the claim could be there."
She added: "My advice is, that if you are going to do it, then get something in writing before you move in."