According to reports in The Herald, CMAL chief executive Kevin Hobbs and its director of vessels Jim Anderson are set to visit Barcelona to check in on April 24 for the three day cruise at a cost of between £1800 and £2400 per person for two nights.
The Shippax Ferry Conference will be on board Cruise Barcelona and will bring together between 450 and 500 delegates from more than 200 companies and between 50 and 60 ferry operators.
CMAL will be attending the 20th anniversary of the conference which is to feature "professional and well-renowned speakers and experts,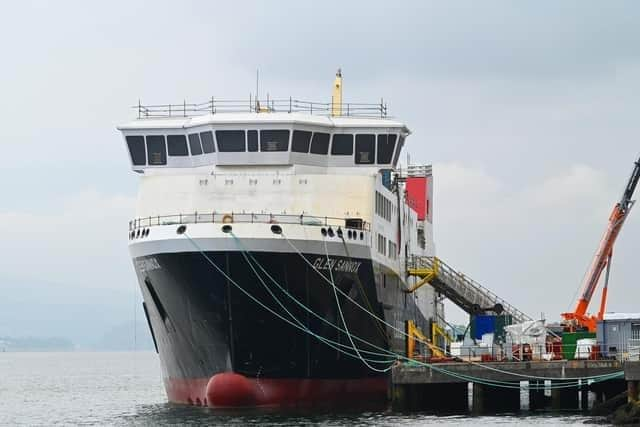 Jim Anderson is due to speak about the fleet renewal programme, while Mr Hobbs is due to take part in a panel debate on short-range operators.
The conference aims "to meet and discuss in combination with having a memorable and enjoyable time together with friends and colleagues in the industry is what the Shippax Ferry Conference is all about, while being on board a ferry ensures a familiar and close connection between all."
The fees include beer, wine, dinner drinks, a happy hour and night caps included as well as two breakfasts, lunches and dinners.
The conference comes amidst a series of breakdowns of ferries owned by CMAL and operated by Scottish Government-owned CalMac with amid numerous ferry breakdowns and delays at the Ferguson Marine site.
Arran services this week faced significant disruption after the sole ferry, 40-year-old MV Isle of Arran was withdrawn after a leak was found from its exhaust system.
Four ferries to bolster the CalMac fleet are being built in Turkey, along with the Glen Sannox and the as-yet-unnamed hull 802, which have faced major delays and cost overruns during construction at the Scottish Government-owned Ferguson Marine shipyard in Port Glasgow.
East Lothian MP and Alba Party deputy leader Kenny MacAskill told The Herald he was "outraged" by what he called a "junket" and lodged a complaint with the transport minister.
He said: "Given the total mess where is the credibility. Besides this isn't about securing work for Ferguson Marine, and more like networking with foreign competitors."
He told the transport minister: "With delays to the vessels lengthening and indeed their costs rising, I am writing to query why two senior CMAL officials are engaging on what frankly appears to me to be a junket.
"It is noticeable that Ferguson's are not one of the companies represented at the conference and that raises questions about just what the purpose of the attendance by Kevin Hobbs and Jim Anderson will be.
"The priority for Scotland must surely be ensuring the renewal of the Cal ac fleet and the construction work of the vessels staying in Scotland at Ferguson's yard.
"The fact that they are not present, but other foreign yard operators are, gives cause for concern."