When there's nothing on Netflix, Channel 4's Come Dine with Me will always be my comfort watching - Gaby Soutar
It's not the coolest series, but there's pathos, drama and even karma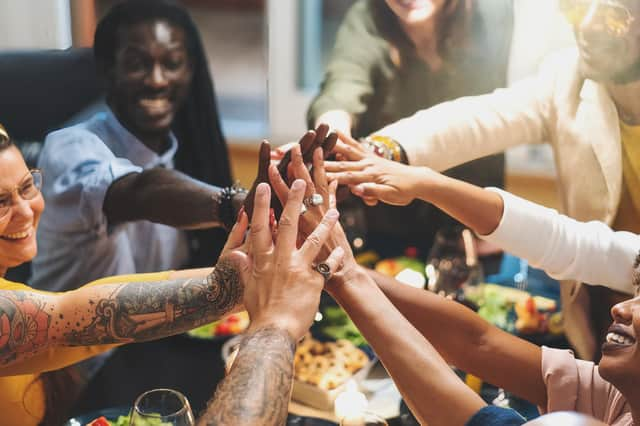 Everyone always looks sorry for me when I say I'm a fan of Come Dine With Me.
I realise it's pedestrian, but I can't help it. This telly programme, which has been running since 2005, is as comforting as buttered toast.
There's the familiar theme tune, then we always fast-forward through all the spoilers.
As there are so many old series being re-aired, my husband invariably says 'seen it' as soon as we're two minutes through the programme. I ignore him, and he'll usually continue watching quietly.
I know whether it's going to be a good episode or not, based on the contestants.
They always choose people who are destined to clash.
There will be the dude who says "I hate vegans", then they'll cut to the plant eater. Or there will be the one who detests loud people. Cue the opinionated type. They'll find the fussiest eaters on the planet, who only like one food type, but will still judge completely subjectively. There was an excellent episode in 2016, when contestant Peter Marsh had a meltdown, upon losing, and told the winner that they had "all the grace of a reversing dump truck without any tyres on".
We're quite boring, in that we prefer it when they all get along.
However, if they don't, the narrator, Dave Lamb, is like the voice of God.
He's there to redress the balance. If someone is especially horrible, his voice-over will knock them back into their mixing bowl.
It feels karmic and, unlike real life, the nasty people will usually lose.
We also always enjoy Lamb's pronunciation of 'mango'. If you watch it, you will understand.
Of course, things always go wrong, in an Abigail's Party style. The games are naff and someone will try to sing, or even rap, and make a total fool of themselves. The cheese souffles fail to rise, or the ice-cream is runny.
However, if food falls on the floor, it's never scraped up and served, so they must have some food hygiene rules. Despite that, there's always an occasional contestant who appears once, before vanishing with an undisclosed illness.
Another part of the appeal lies in seeing inside other people's houses. It's fascinating when the other participants unashamedly poke around boudoirs, and root around in their drawers.
I lost interest in the celebrity specials or lockdown-era programmes, when they used a rented property instead.
Anyway, it's been a while since we've watched a new episode, so I hope there will be some in the pipeline.
Until then, I'll have to put up with him saying 'seen it' whenever I press play.
Comments
 0 comments
Want to join the conversation? Please or to comment on this article.