Women-led and rural businesses want to save the world, so give them the right opportunities - Dr Zoe Russell
We want to help save the planet. We know that is a bold ambition and it's one that a lot of environment and tech companies have in common these days, and many of us may even have the tools to do it. So what's stopping us? Despite so many tech businesses having the vision and ability to create real change, it can be difficult to know where to start when it comes to finding true Tech For Good opportunities.
For us, our journey began two years ago when we came across a CivTech Scotland Challenge: How can we use technology to help land managers make informed land-use decisions and increase carbon capture and storage? and we thought we had a real shot at it. CivTech is a Scottish Government tech accelerator that puts substantial funding and support to find solutions to real life problems in Scotland, known as 'Challenges'. A quick "spoiler alert" – we applied for the Challenge, we were successful, we have received further funding to develop our product, and in only two years since our CivTech journey began we are just months away from launching our brand new land management software.
Looking back, with a background in software development, ecology, and land management it's clear that we would be a good fit for our CivTech Challenge and even more obvious the programme was a good fit for us, so why didn't we feel fully confident at the time? There were a few factors to consider.
Drawing from my personal journey as a female cofounder of the company, I've frequently found myself among a limited number of women at tech events. This reality, while sometimes presenting a sense of challenge, serves as a reminder of the ongoing opportunities for growth and inclusivity in the sector. Equally, it's tough as a rural tech business to know what opportunities are out there, particularly if networking and contracts require you to be based-in or frequently visiting the central belt.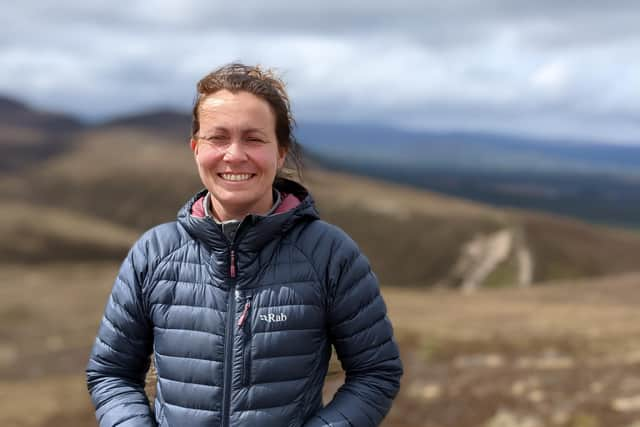 Back in 2021 we found ourselves worrying if a public sector opportunity would just mean coming up against red tape and barriers to remote working, but our real experience was the complete opposite. Our clients like us because we fully engage with them during the development process, which was a key part of the CivTech experience. We developed our land management software closely with the organisations involved in the Challenge and were able to build a minimum viable product and demonstrate what it could lead to.
We are now finalising our product which takes complex data and presents it in an accessible way, so land managers can make better informed decisions about land management, particularly for carbon capture. We are taking a process that up until now could normally take days of research across various platforms, and reducing it to just minutes on our single programme.
True innovation can happen if there are accessible and welcoming opportunities out there, and for businesses like us finding the right partners to work with has been crucial. In 2023 geography, gender, and company size shouldn't be a barrier to innovation. We truly feel like we can help save the world, and businesses like us need to hear about more opportunities like the CivTech programme to give us the chance to do it.
Dr Zoë Russell, Rethink Carbon Co-Founder
Comments
 0 comments
Want to join the conversation? Please or to comment on this article.