Take the reins now and robotics and AI will serve Scotland well - Stewart Miller
I am not surprised when people express concerns over the future of robotics and artificial intelligence (AI). Many people's perception of robots is influenced by Hollywood and, despite the recent attention on generative AI such as ChatGPT, there continues to be widespread misunderstanding about what AI is, what else it can do, and whether we should fear it.
Let's be clear about this. Robots and AI systems cannot operate outside of their programmed parameters. It is down to us, the designers and engineers, to ensure they have boundaries.
The question is, how do we define those boundaries? Who decides what a system should be allowed to do and what it should not? The answer, I believe, should be all of us.
Diversity in the tech industry is important in this regard because the wider the scope of inputs and opinions, the more balanced the AI will be, designed and built with the values and ethics of all groups in society considered.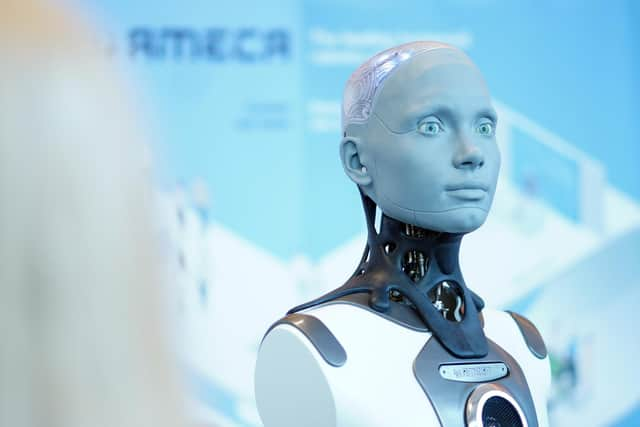 If we get it right, AI and robotics will augment our lives, freeing people up from dangerous, dull and dirty jobs and allowing us to concentrate on people-centred, emotion-based and creative tasks.
The positive applications for robotics technology are exciting. AI and robots already perform vital roles in healthcare, farming, manufacturing, and managing net zero systems. Delegating more tasks to these systems will offer opportunities for retraining and wage growth, ease the pressure on social care services in an ageing society, and support humans working in hazardous environments such as construction sites or offshore wind farms.
Recent research by Beauhurst showed that Edinburgh is the top start-up hub outside London, with 12.3% of its high-growth companies working in AI, digital security, and financial technology. We must capitalise on this trajectory in Scotland. With a strategic vision that values growth and technological innovation whilst maintaining robust safeguarding, our country has the potential to be a future leader in AI.
At the National Robotarium, which is a partnership between Heriot-Watt University and the University of Edinburgh, we are committed not only to improving wider understanding of the positive benefits of robotic and AI solutions, but also to equipping people with the necessary skills to ensure responsible development, adoption and regulation of these emerging technologies.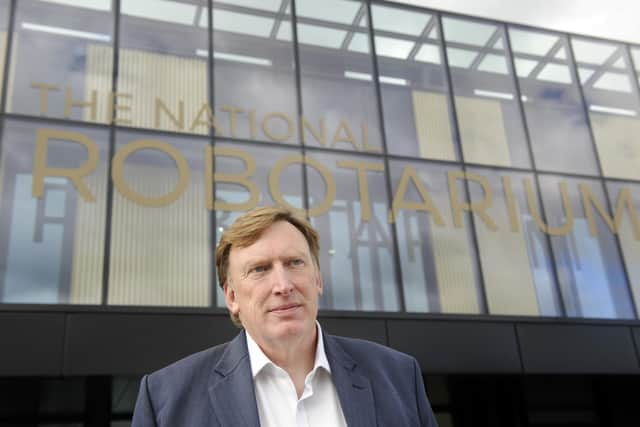 We are pleased to work together with the UK Government and our ambitions align closely with those of the Scottish Government, building on the National Strategy for Economic Transformation and the recent Innovation Strategy. The latter focuses on innovation clusters, including a robotics cluster, designed to support priority areas to grow, scale and deliver economic success. We will continue to support an approach that propels Scotland's economic development forward and secures its ability to compete in the global market. Our doors are wide open to innovative tech companies who need support from our highly motivated and extremely experienced teams - we know we can learn from each other.
AI and robotics have the potential to help all of us. But first, there is a distinct need to weigh the compelling reasons to support technological innovation against the responsibility of protecting society. By exploring the nation's sentiment and developing an acceptable approach to the rules governing AI and robotics, we can make sure these advanced technologies operate and evolve within the boundaries that we choose to set for them.
Stewart Miller is chief executive of the National Robotarium
Comments
 0 comments
Want to join the conversation? Please or to comment on this article.