Scotland powering ahead as AI tech moves to change the world, for better or worse
Depending on your point of view, artificial intelligence will improve nearly every aspect of people's lives, or herald a dystopian future where machines gain the upper hand. In reality, the future of a society built around AI probably lies somewhere between the two.
Big Tech - dominated by the likes of Microsoft, Google, Amazon and Facebook-owner Meta - is certainly banking on a widespread acceptance of machine-based intelligence and autonomy. The rise of the chatbot has already begun, for example, with the introduction of ChatGPT motivating the creation of Google's Bard and Meta's LLaMA. Just a couple of months after its launch in late November, ChatGPT had 100 million monthly active users by January. To put this into context, it took Instagram two and a half years to get to that 100 million milestone.
Amid the clamour to become a leading force in the AI space, Tesla boss Elon Musk, Apple co-founder Steve Wozniak and hundreds of tech experts recently signed an open letter to the Future of Life Institute warning of the potential risks associated with the technology, saying the race to develop AI systems risks spiralling out of control. The tech chiefs want training of AIs above a certain capacity to be halted for at least six months. The letter issued a warning that AI could "represent a profound risk to humanity and change the history of life on earth" with Musk adding: "It's a dangerous race that no one can predict or control."
The alert follows a recent report from investment bank Goldman Sachs which noted that while AI was likely to increase productivity, millions of jobs could become automated. But, like every other advancement in technology down the decades, the genie appears to be out of the bottle, and the world's leading tech players have their eye firmly on the AI ball, while governments rush to attract investment into the area.
The past couple of days have seen Microsoft and Google parent Alphabet release their latest results and talk up their investments in artificial intelligence. The tech giants have launched a string of products that they promise are packed with generative AI - creating new content such as text and images from past data. Both companies' earnings statements were littered with references to AI with Microsoft's chief executive Satya Nadella heralding "a new era of computing".
Sophie Lund-Yates, lead equity analyst at investment platform Hargreaves Lansdown, said: "Microsoft has ridden the AI wave this quarter, with results and leadership comments cementing the notion that the software specialist is top of the pack when it comes to potential monetisation of this phenomenal tech. AI offers huge economic advantages through higher revenues and crucially, better productivity for businesses. In a world where corporate margins are sluggish, this new tool offers attractive benefits.
"While AI could be a very lucrative cash cow, this dawning of a new internet age isn't guaranteed to break smoothly," she added. "Changes of this magnitude can see derailments and jittery market moves."
With a tech sector that already employs more than 80,000 people, and thousands of digital technology jobs created annually, Scotland stands to benefit from the race to develop and deploy new AI technologies. A study this week from trade body ScotlandIS suggests that tech companies see AI as one of the greatest opportunities for their business over the next 12 months.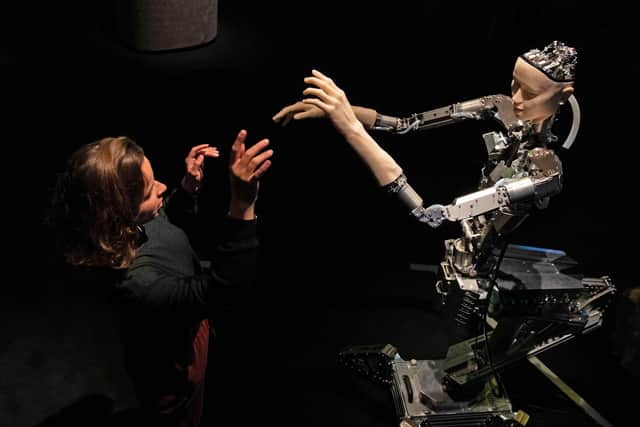 A University of Edinburgh initiative that aims to help emerging AI ventures maximise their full commercial potential is now accepting applications for its 2023 programme. Open to both Scottish and international companies, the AI Accelerator is targeting "innovative scale-ups" to be part of its sixth cohort. Since its launch in 2018, the programme has supported a wide range of AI-focused firms including Edinburgh-based cancer research business Carcinotech, climate monitoring specialist Space Intelligence, and Zumo, which has grown to become one of the top crypto wallet and payment platforms. These and other AI Accelerator participant companies have gone on to secure well in excess of £30 million of external investment.
Launching this year's programme, Kim Graham, the University of Edinburgh's vice-principal of research and enterprise, said: "The AI Accelerator is a highly collaborative, world-leading programme that is driving forward innovation and helping companies using AI for good to maximise their commercial potential. Along with the cross-sector academic and strategic advice on offer, the programme helps AI innovators build their global networks and provides an ideal window to external investment opportunities to help them scale their businesses.
"The AI Accelerator delivers real economic impact through its support of both Scottish-based businesses as well as international companies which may be looking to locate their operations here."
This year's programme is open to applications until May 15, from scalable, incorporated companies with high growth potential. They must have a strong focus on using "AI for good" to deliver societal benefits in key areas including health and wellbeing, social care and environmental stewardship. A dozen companies will be selected for the next accelerator, which will run for six months from mid-September. Along with financial support, newly accepted cohort ventures will be given the opportunity to scale their business through a series of workshops with trainers and mentors covering a range of commercialisation issues from product pricing to leadership.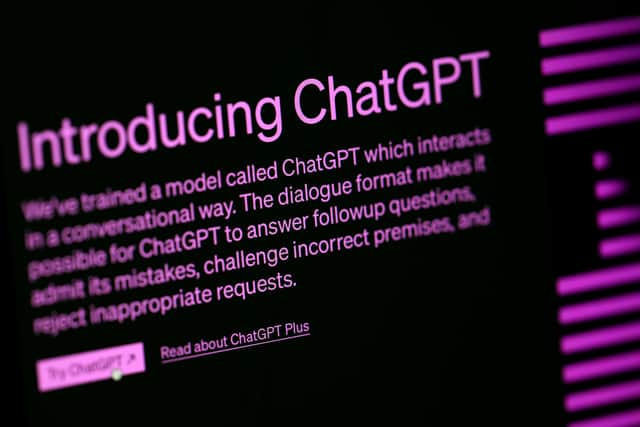 The 2023 programme will once again be delivered both digitally and in-person by the University of Edinburgh's Innovation Hub for Data Science and Artificial Intelligence, the Bayes Centre, and supported by Edinburgh Innovations, the University of Edinburgh's commercialisation service.
Comments
 0 comments
Want to join the conversation? Please or to comment on this article.