New Green Freeports aim to make a big difference to the whole of Scotland - Chris Kerr
It is estimated that 60,000 new jobs could be created from the establishment of Scotland's two new Green Freeports in Inverness and Cromarty Firth, and the Forth. Reading the prospectuses published by each new trading zone, there are further opportunities to support Scotland's just transition to net zero and attract significant levels of inward investment.
A freeport is not a new concept, having first been introduced in the UK in the 1980s but discontinued in 2012. A big question will be how these new Freeports will differ in shape and focus from their predecessors. Similarly, how will Scotland's Green Freeports differ from their counterparts in England and Wales.
Having recently brought together diverse stakeholders with an interest in the Green Freeports, it's clear the ambition and opportunity does not end there. These discussions form part of our third annual Marine Economy Week which kicks off today, examining Scotland's diverse maritime sector. Harper Macleod hosted roundtable events in Inverness and Edinburgh, inviting stakeholders with an interest in Green Freeports, covering a wide spectrum of interests - local authorities, development agencies, business groups, infrastructure providers, skills development, and professional advisors.
The discussions were constructive and far-reaching, spanning issues such as public and private sector collaboration, international investment, skills, local infrastructure provision and the transformative potential both zones can deliver for their respective communities. There was widespread agreement that the establishment of the Green Freeports could be the catalyst to reindustrialise Scotland.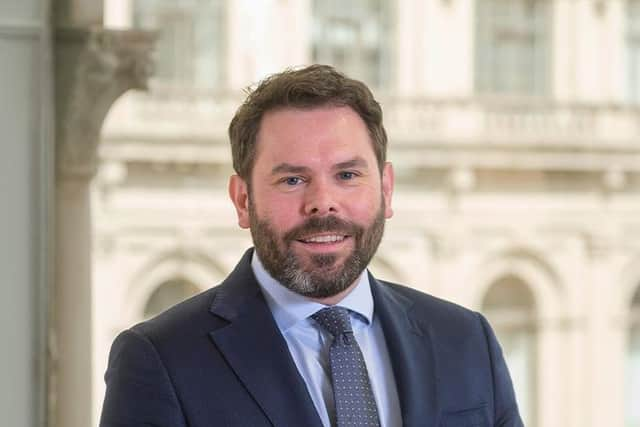 What became immediately clear was the energy and desire for these two new zones to be successful, and to not just deliver on their strategic ambitions, but to create long-lasting and sustainable differences to their immediate communities and the whole of Scotland. It tells you something when the most-used words at both events were "potential", "opportunity" and "change". The discussions were conducted in that spirit, with little focus on the barriers to success, albeit with an acknowledgement that significant challenges will need to be overcome if the zones are to deliver on their goals.
One comment struck a chord: "We're calling on history to look forwards to the future. It's not just about regeneration for today, but sustainability for tomorrow."
What can be achieved could have a significant impact on Scotland for many years to come. The opportunities were clearly laid out, with a hint of "if we get this right."
Given the complexity and scale of what is being proposed, how do we get it right?
Momentum. Progress is already being made, at pace, with the knowledge that the UK's other Freeports are further ahead. We heard that some international investment is already starting to gravitate towards those sites. There is also a General Election on the horizon.
Collaboration. Both bid teams facilitated true collaborative working with its partners so it's important that spirit is carried through into the delivery phase. Healthy competition is good, but working together will benefit everyone.
You can read our summary of the Green Freeport discussions when it is published on Thursday. Our report is not intended to be an analysis of the economics or politics around the two zones, but a reflection of what we heard when we spoke to those with a vested interest. Keep an eye on www.harpermacleod.co.uk/mew23 for more information published every day this week.
Chris Kerr is a Partner, Harper Macleod
Comments
Want to join the conversation? Please or to comment on this article.