Skills Development Scotland (SDS) is seeking a Minecraft "specialist development supplier" to push the project forward. The online worlds will feature landscapes and industry-specific landmarks from five different areas of Scotland – the North, North East, South East, West and South West.
Older primary pupils and younger secondary students will be able to build local additions and details into pre-made "base worlds" covering these regions.
James Russell, director of career information, advice and guidance at SDS, said the move aimed to give young people "the chance to learn about the world of work in the best way".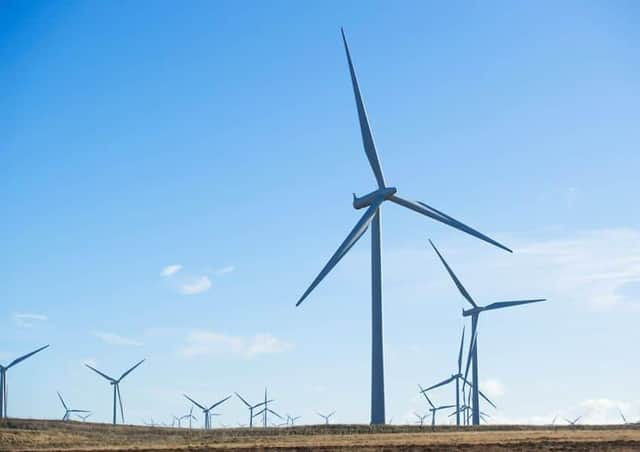 He said: "A recent review of Scotland's career services has called for enhanced digital services and online tools that present information about the world of work in an innovative, cost-effective and engaging way.
"Minecraft is a creative and fun platform used by thousands of young people. SDS has used this platform successfully to engage young people in the past, as have career organisations in many other countries.
"We are now in the early stages of exploring how we best expand our service offering within Minecraft to give even more young people the chance to learn about the world of work in the best way. It is part of our vision for a world-class, professionally-led and fully flexible system of career services."
Documents say SDS is looking to appoint a supplier to build green "career worlds" within the Minecraft platform, which allows players to explore and build using 3D blocks. These worlds "will have a green focus", promoting sustainable sectors and skills.
The documents continue: "The supplier will be required to create two base worlds, one for primary schools and one for secondary schools, covering five regions in Scotland with five associated sectors that schools from the region can access.
"A competition will be launched, enabling individual schools to build local career worlds within the base worlds created by the successful supplier. Primary schools and secondary schools can then enter their solution into a regional competition. The winner for each age and region will get their world included within the final national versions that will be accessed by all schools in Scotland.
"The appointed supplier will then stitch each of the ten winning entries into both Scottish career worlds, making any key adjustments necessary to address any flaws there may be."
SDS said Minecraft was "an ideal platform to engage primary and secondary school pupils, providing young people with the chance to explore and create worlds in a highly immersive way".
The documents add: "Minecraft is the largest game ever, with 140 million monthly users. It is the industry leader, heavily used by the target audience and licensing through Education Scotland makes it a fully-funded proposition for Scottish schools to access.
"Many schools across the country are already using Minecraft for education purposes, therefore the purpose of the Minecraft career world will be a bolt-on to a platform, which schools are already using nationally."
The base worlds covering the five Scottish regions "should incorporate the local landscape and features relating to the defined industry", contract documents say, as well as labour market information about the jobs in demand.