Deposit return scheme falls victim to constitutional bunfight - Martyn McLaughlin
Recycling woes expose dire relations between Edinburgh and Westminster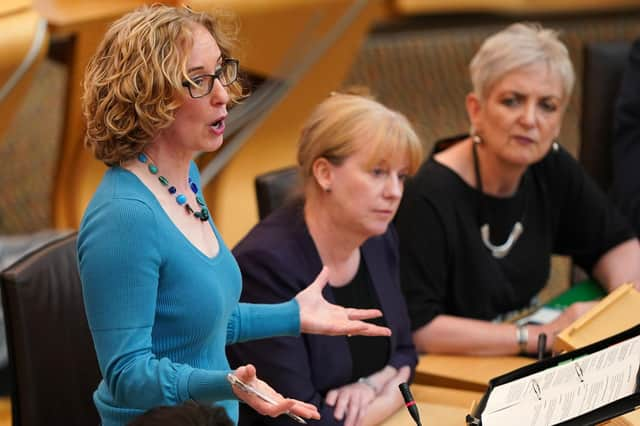 The decision to delay Scotland's deposit return scheme until October 2025 was perhaps one of the most predictable political developments of a year that has contained plenty of shocks and surprises so far.
Anyone who has followed the sorry debacle, already subjected to numerous postponements, will not be astonished to learn that it was deemed unworkable after the UK government excluded glass from the Scottish scheme.
Both governments have been guilty of obstinacy, and the public has been left poorly served as a result. No one with any credibility would deny that the DRS will bring major environmental benefits, but only if it is implemented properly. Unfortunately, the rollout has been nothing short of a catastrophe, and it marks arguably the lowest point in the legislative history of post-devolution Scotland.
While the various arguments employed by the Scottish and UK governments to blame each other are not entirely without merit, the overwhelming majority amount to a glorified constitutional bun fight. The truth is that the administrations have been more concerned with one upmanship and point scoring as opposed to delivering a workable, large-scale recycling project. They have badly let down businesses who have invested hundreds of millions of pounds preparing for the scheme.
At the end of it all, the key questions are for the administration at Edinburgh to answer, given it chose to proceed with a Scottish DRS instead of pursuing a UK-wide scheme. It is simply inconceivable that the problems such an initiative would face were not grasped long ago at an early stage of policy implementation. The Scottish DRS, do not forget, formed the basis of a feasibility study eight years ago, and was formally announced two years later. There has been plenty of time to identify niggles and iron them out. In any case, if the issues surrounding glass had been solved as part of the exemption from the UK Internal Market Act, the Scottish scheme was already facing major problems.
I have written before in these pages that the success of an initiative such as the DRS depends almost entirely on public confidence. If punters think it is a laudable initiative, they will engage with it and participate in it. If, on the other hand, they think it is a lame duck, it will wither and die.
Let us hope that between now and the autumn of 2025, a great deal more care and cooperation goes into ensuring the revised scheme is a success. That will require goodwill and improved relations between the governments at Edinburgh and Westminster. By then, of course, Sir Keir Starmer could find himself in Downing Street, and Labour sources have already hunted that a compromise could be reached were that scenario to come to pass.
But it should not come to that. For all their political differences, the Scottish and UK governments should be able to work together on schemes that will benefit everyone. Whether they actually do so, of course, is quite another matter.
Comments
 0 comments
Want to join the conversation? Please or to comment on this article.