Deposit return scheme: Businesses call on Scottish Government to pay compensation as Federation of Independent Retailers considers legal action
The Federation of Independent Retailers says it is looking at the possibility of suing the Scottish Government
Independent businesses are calling on the Scottish Government to pay them compensation after announcing its deposit return scheme would be delayed until 2025.
Now the Federation of Independent Retailers says it is planning to sue the Scottish Government and try to claim compensation for money its members have already invested in DRS.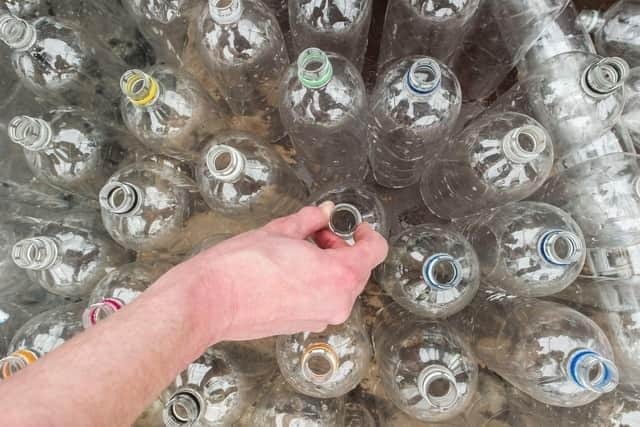 Mo Razzaq from the federation says some businesses are now set to lose £8,000 because of the near two-year delay.
Speaking on Good Morning Scotland Mr Razzaq, who is also a Labour councillor for South Lanarkshire, said: "We have people like myself who have invested over £10,000 in building a room for a reverse vending machine.
"There are some who are trapped in contracts with reverse vending companies which cost on average just under £4,000 a year.
"So a two-year delay is £8,000 alone, and that doesn't include the loss of selling space as well."
He said the Scottish Government have been "very quiet" in explaining what happens next for businesses who have invested this morning already.
Mr Razzaq added: "We want compensated.
"We took this on because the Scottish Government told us this was a requirement for business. We did exactly what they asked for and now we are out of pocket.
"We are seeking legal advice on this matter because we went in with good faith and supported the scheme.
"We are working on the sums just now. We need to look at the losses our members have suffered."
Last month First Minister Humza Yousaf said he "wouldn't be surprised" if companies asked for compensation if the scheme did not go ahead.
This morning Ms Slater also said: "The scheme will go ahead – the input from business is they want it to go ahead in alignment with the UK, even knowing that means a delay to the scheme.
"We are listening to businesses and working towards that 2025 launch now."
Comments
 0 comments
Want to join the conversation? Please or to comment on this article.