New CalMac electric ferries order for Scotland 'must not be delayed', Caledonian Maritime Assets warns ministers
Decision sought over whether to directly award contract to Ferguson Marine yard
An order for new CalMac smaller ferries must not be delayed to avoid a repeat of the hiatus over the operator's ageing and breakdown-prone large vessel fleet, ministers are being warned by their ferry-owning company.
Scottish Government-owned Caledonian Maritime Assets Limited (Cmal), which orders new ships for CalMac, said a decision also had to be made over whether to put contracts for the ten electric vessels out to competitive tender or directly award them to the Ferguson Marine shipyard.
Chief executive Kevin Hobbs said it was for ministers to choose who should build the ships, which will serve islands such as Gigha and Iona. However, he confirmed he would still "absolutely" trust Fergusons for the work because it had successfully built three similar-size hybrid diesel-electric ferries and he said the yard was perfectly set up for the job.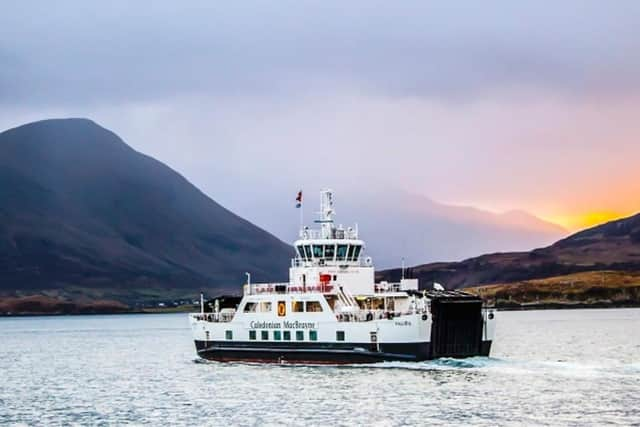 Mr Hobbs underlined to ministers that CalMac's small vessel replacement programme (SVRP), for seven ferries followed by another three, must get underway by the end of the year as the next priority. But he said once the decision was taken, it must not be changed.
Mr Hobbs told The Scotsman: "We have made it very clear we cannot delay building the SVRP on the basis that somebody cannot decide. The small vessels are more reliable generally than the bigger vessels have been, but it doesn't take a genius to work out that you will end up very much in the same position with the small vessels if you don't replace them.
"We are not prepared to wait and wait and wait and see the small vessels getting older and older and older off the back of somebody [who] can't make a decision. That needs to be made in the next three or four months."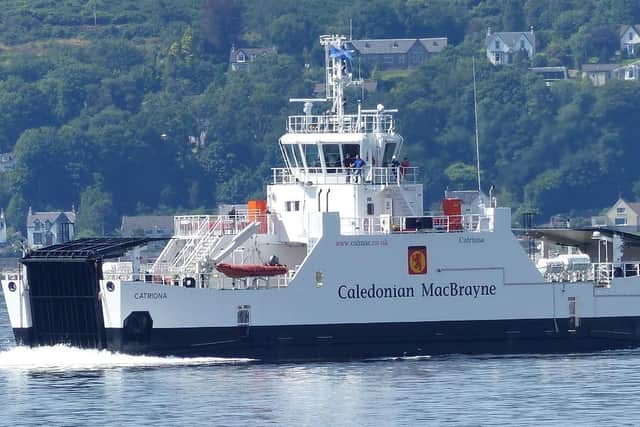 Mr Hobbs also warned that if the competitive tendering option was chosen, "once it commences, it won't be stopped". He said: "Somebody is not going to be able to say half way through 'we want you to [make a] direct award' – we would make fools of ourselves doing that."
The Cmal chief said even though the two larger ferries were being completed by Ferguson Marine and four other large ones were being built in Turkey, "it's a job only half done, only doing the big ones".
He said: "There's the obvious question – the elephant in the room – would you trust Fergusons to build you a ship? The answer is, when it comes to the small vessels, absolutely.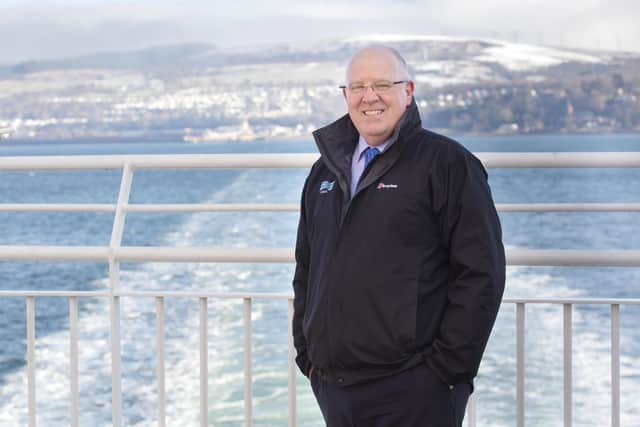 "If you look at Hallaig, Catriona and Lochinvar, which were the first-ever diesel electric hybrids, all those were built at Fergusons and they have been really good workhorses.
Mr Hobbs added: "I would argue that the size of the yard and its capabilities are extremely well suited to the SVRP." He said the ferries had proved more reliable so far than CalMac's larger vessels because they worked fewer hours and on shorter routes.
Mr Hobbs expected the new ferries to run for more than 99 per cent of the time on electric power, with a diesel back-up for emergencies, compared to one third for the hybrid ferries.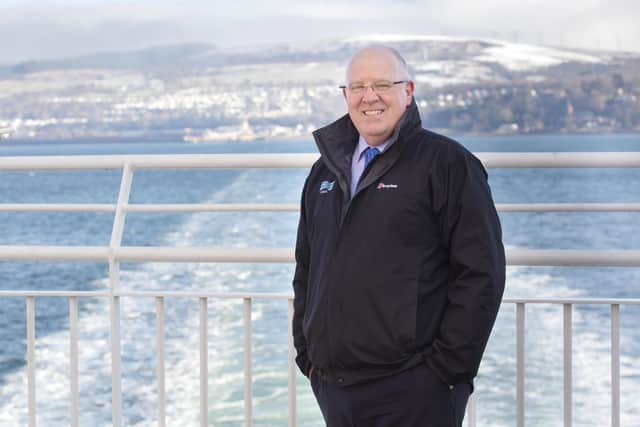 The new vessels would also be able to work for 12 hours a day and be recharged overnight. Three of the first ones will be for Mull routes, to Iona, and Kilchoan and Lochaline on the mainland, with others for links such as Tayinloan-Gigha and Portavadie-Tarbert on Loch Fyne.
However, Mr Hobbs stressed that awarding the contract to Fergusons was "not in Cmal's gift". He said: "It is a matter for the Scottish Government – they are the ones who need to decide whether it is legally competent, and value for money, to [make a] direct award."
Mr Hobbs hoped ministers would make that choice by November, following two weeks of public meetings in the areas to be served by the new ferries in August and September. He said: "We are very well on now with preparing the tender. There has to be an understanding whether we're going out to tender or we're not."
Scottish Labour called for ferries to be built in Scotland, without mentioning Fergusons. Transport spokesperson Alex Rowley said: "Ferries serving Scotland's lifeline services should be built at a Scottish shipyard, so we can build on the jobs and skills we have here and secure a sustainable future for Scottish shipbuilding."
But Scottish Conservatives net zero, energy and transport spokesperson Douglas Lumsden said: "It would be beneficial if the bidding process was opened up to allow more companies to pitch for the contract. Island communities who are at their wits' end just want reliable lifeline services, but the chances of that occurring will be boosted by ministers agreeing to the running of a more competitive and widespread bidding process."
A Scottish Government spokesperson said: "Work on the design of up to seven vessels and associated infrastructure in phase one of the SVRP is well underway and engagement with communities is ongoing. The outline business case is anticipated to be completed later this year with procurement expected to commence soon after, subject to relevant approvals and availability of funding.
"Direct award of contracts is only legal in strictly limited circumstances under public procurement rules. The Scottish Government will consider future vessel contracts on a case-by-case basis and whether any might be legally open to direct award."
Comments
 0 comments
Want to join the conversation? Please or to comment on this article.