Could financial pressures cause a Scottish council to go bust, and what would happen?
There are better safeguards north of the border, but no local authority is immune from disaster
When Birmingham City Council became the latest local authority to effectively declare itself bankrupt, it laid bare the ongoing financial crisis at the heart of local government. It is the biggest council to fail so far, but amid deep and systemic funding issues, there are fears it will not be the last.
Is it just a matter of time before a Scottish council suffers the same fate? If, and it is a big if, one of the nation's 32 unitary authorities was unable to agree on a balanced budget, it would find itself in uncharted territory. There have been concerns around several councils in the past, but so far, all have avoided the worst-case scenario.
A minor, though not unimportant, point is that there is no such thing as bankruptcy in Scotland, where the technical term is sequestration. More significantly, councils cannot go bust in the same way that individuals or companies can. There is no legal avenue for them to be liquidated and, in any case, the legislation is different in Scotland, where local government finance is devolved. In practice, however, councils in Scotland are obliged to balance their books. If they cannot deliver a plan for a balanced budget, a chain of call-ins via external auditors could ultimately see Scottish Government civil servants taking over.
The notorious section 114 notice issued by Birmingham City Council and other English local authorities, which essentially ceases all new spending commitments, does not apply in Scotland. But again, in practice, a council's chief finance officer could take a near identical approach; a meeting of the council would be called to try to pass an amended budget and, if all avenues – such as spending freezes and redundancies – are deemed exhausted, the panic button would be hit.
But how likely is it that a Scottish council will suffer the same fate as Birmingham, Croydon, Thurrock, Slough, and Woking? Any cross-border comparison is notoriously problematic due to longstanding structural differences – all direct funding for health in Scotland, for example, is routed through NHS budgets – but there are warning signs.
Across Scotland, councils are set to make more than £300 million in cuts this year and, despite efforts to identify savings, they face a combined two-year shortfall of £1.12 billion by 2025/26. According to spending plans ratified earlier this year, local authorities are planning to use £211.8m of reserves in 2023/24. While some have deep pots to draw on, such as Shetland, such sources cannot be relied on in the medium to long term.
There are, thankfully, some key differences which mean Scottish councils are better protected from ruin. Firstly, unlike England, where the scrapping of the Audit Commission in 2015 removed a key layer of external scrutiny of council finances, the books of Scottish local authorities' are audited annually by Audit Scotland on behalf of the Accounts Commission.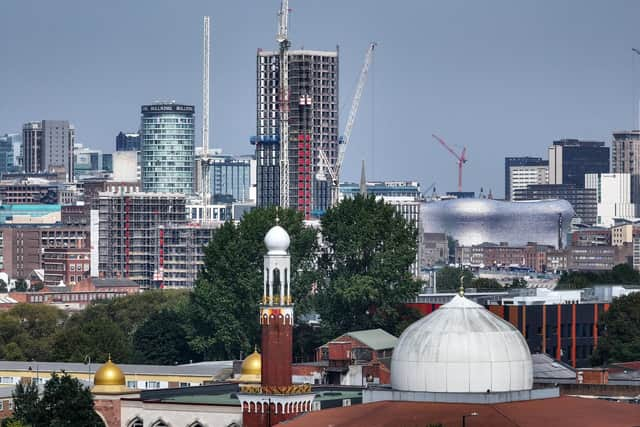 Another saving grace is that, in Scotland, councils are prohibited from embarking on the kind of high-risk commercial investment gambles that have ruined several authorities in England. Infamously, Woking ran up a £1.2 billion deficit by ploughing cash into skyscrapers, shops, and parking facilities.
Even so, a spokesman for COSLA said that such differences do not mean that Scotland's 32 local authorities are somehow immune. "The financial challenges facing Scottish councils are immense and they are not shielded from the risks faced by some English councils," he said. "Scottish local government has seen real terms cuts over the last 10 years and has faced many similar challenges to English local government, this being exacerbated by significant inflationary pressures."
East Lothian faces a projected shortfall of £14.6m in the current year, and £27m in 2024/25. Over the next five years, it is estimated that the council will need to find £71m. It describes the situation as "the most extreme financial challenge" it has ever faced, with the scale laid bare in a report submitted to councillors a few weeks back. "There is now a very significant risk that the council will not have sufficient resources to be able to sustain critical service delivery over the short to medium term," it warned.
The situation is not much rosier at Highland Council, which is facing a predicted worst-case shortfall of as much as £153.9m up to 2028. That is on top of the £223m gap in the council's capital infrastructure budget, which saw 10 school building projects parked for the foreseeable future.
Council leader Raymond Bremner has warned that savings and service reductions aimed at closing the budget gap would be "unprecedented". He pointed out that the local authority's reserves are "limited" and "can't simply replace the need for sustainable and recurring funding solutions".
Alasdair Christie, the Lib Dem opposition leader, said the council was facing an "almost insurmountable" funding gap. He added: "It is only a question of time before an authority in Scotland goes bankrupt."
One thing is clear. The longer the fiscal pain continues, the more everyone stands to lose. Ewan Aitken, former leader of City of Edinburgh Council, now CEO of the Cyrenians charity, described the financial situation facing local government a "crisis of democracy which affects everyone". He pointed out that the council is unable to make sufficient investment in social housing, which in turn impacts on Edinburgh's economic resilience and the money available for services and infrastructure.
He said: "Councils play a crucial role in civic leadership and act as important catalysts for change, but they struggle to do either because of their perilous financial positions, caused largely by gross underfunding and the impact of much higher and longer lasting inflation."
Comments
 0 comments
Want to join the conversation? Please or to comment on this article.