The disused Scottish dairy turned flourishing wildlife haven as 30 former farm fields become three eco-systems
Set to become a wildlife watchers' paradise, a new former lowland farm is already showing promising results.
A shoveler duck, a greylag goose and a moorhen couple with seven chicks congregate at newly restored wetlands. Elsewhere a 14-strong herd of Belted Galloway cattle with striking bicolour markings swish away busy insects with their tails as they graze in nearby revived grass meadows; and two thousand saplings rise in the warmth of the spring sun on neighbouring terrain which, in years to come, will grow to form a native woodland.
This is all part of the ever-growing Threave Nature Reserve.
Once home to 30 fields encompassing a disused lowland dairy farm in the heart of Dumfries and Galloway, the site is now developing three eco-systems – wetland, grassland and woodland.
The land, which sprawls across 81 hectares at Kelton Mains, near Castle Douglas, was gifted by the late former farmer Major Alan Gordon in 1948 to National Trust Scotland (NTS) to provide a place of sanctuary where wintering wildfowl could roost and feed without disturbance.
Starting in 2021, NTS staff have been busy working towards restoring the site to its most natural state. Only a couple of years in, the Threave Landscape Restoration Project, which is set to last 100 years in total, is still in its fledgling stages.
But NTS operations manager Gareth Clingan said the progress had reached a "watershed moment".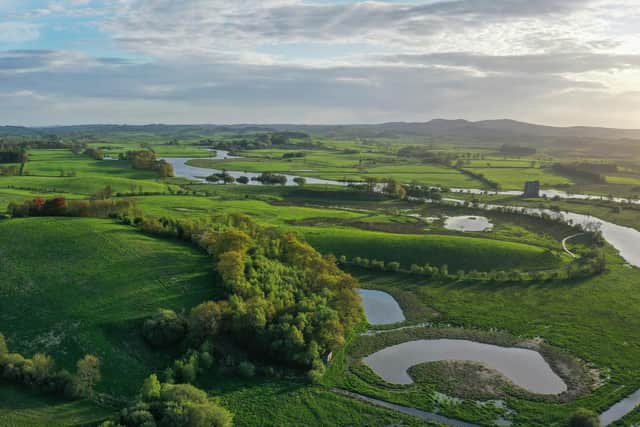 Nature taking over
"We have now got to the stage where we can just let nature do its thing and take over," he said.
To have reached this point, the team have had to remove all man-made structures on the site. This has included withdrawing about 40m of bunding – material used to stop flooding – to allow the wetland, which has been drained over the years for human activity, to flood once again. It means the area is now home to some 19 restored ponds and scrapes – shallow pools – for waterfowl and invertebrates.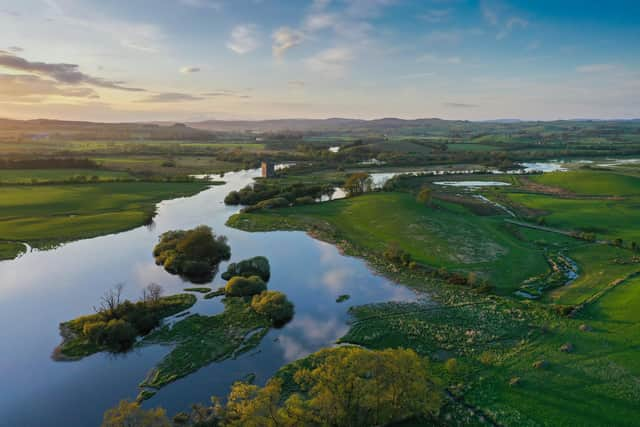 A total of 8,000m of fences have been taken down to open up the landscape. And commercial forestry plantations, once active on the lowland terrain, have been uprooted to make way for a 16,000-tree native woodland planned for the site.
"It's a unique project for us with it being a former dairy farm and because of its location," Mr Clingan said.
First of its kind
NTS looks after eight nature reserves in the country – Ben Lawers, Glencoe, Staffa, St Kilda, St Abb's Head, Beinn Eighe (Torridon), Corrieshalloch Gorge and Mar Lodge Estate. But this is the first lowland farm the charity has worked with to restore wildlife.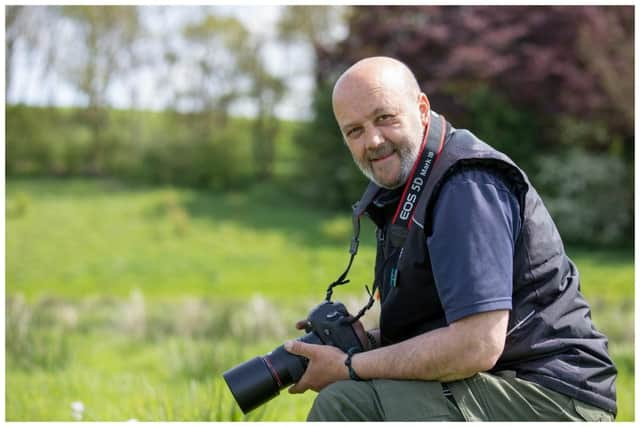 The most recent and widely accepted description of Scotland's wildlife resources is the State of Nature 2019 report, which revealed, since recording began, 49 per cent of Scottish species have decreased, 28 per cent have increased and 62 per cent of species are showing strong changes.
Of the 6,413 species found in Scotland that were assessed, 11 per cent have been classified as threatened with extinction from Scotland.
These concerns were then exacerbated by a recent RSPB report that found common bird species have shown a general decline of 25 per cent across Europe and the UK. Birds that rely on insects for food, such as the swift, yellow wagtail and spotted flycatcher, have been worst off.
A sense of hope for biodiversity
But Threave offers a sense of hope in light of the alarming statistics. Head ranger David Thompson is regularly on site in time to hear the dawn chorus and to monitor the reserve's budding flora and fauna.
"There are lots of swallows, house martins and swifts here, and I've seen skylarks over the last month too," he said. "And the butterflies and insects are really coming back in their numbers.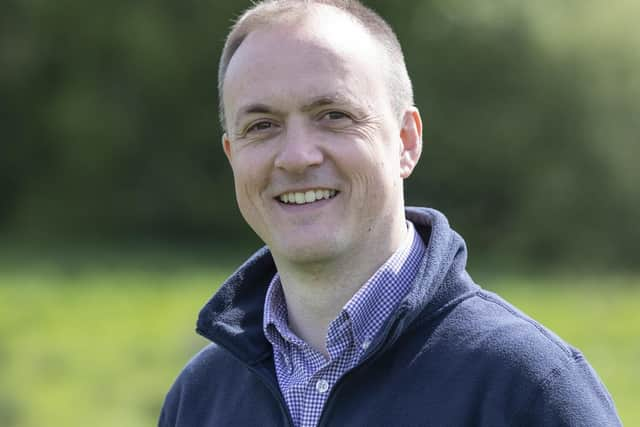 "We are also seeing northern marsh orchid and yellow rattle as well."
To ensure vegetation grows at different heights to support different species, such as wildflowers and some ground nesting birds, Mr Thompson said staff avoid grass cutting until late summer.
And to prevent overgrazing, Threave's Belted cattle are fixed with special GPS collars. Trialled by the charity a couple of years ago, these gadgets emit an audible warning when the animals near the edges of their mapped-out grazing area, which can be controlled from a smartphone.
If they ignore the alert, they receive a "pulse" that is equal to that emitted by a standard electric fence.
But there is one resident who Mr Thompson, although described by himself as "a general lover of wildlife", has a particular soft spot for while monitoring the site – the osprey.
"We only introduced a camera, which sits about 10m from the nest, last year, so I have had the chance to focus on them a bit more," he said. "I can now say that I knew the male arrived on March 17 this year, I know when the female laid her eggs, and when they hatched, on May 12.
"I've been involved with them since 2008, so it's good seeing how they're getting on."
Come and see it for yourself
With increased sightings of species, NTS staff are keen to get people onsite to engage with the wildlife. Earlier this year, they opened a network of footpaths for the public to observe the site in a secure way.
Mr Clingan said: "We want to engage people now that nature is taking over, and hopefully inspire others to do some of what we are doing to help biodiversity. With it being a former farm, and with the cattle still grazing, it's perhaps a more accessible example for other land managers, including farmers, to relate to and imitate, even if it's just parts of it.
"We know that some people are sceptical of what we are doing, but change brings scepticism, it's inevitable, and we are sympathetic to that."
He added: "We don't want to lecture others on what to do, but we certainly want to inspire them to do something about saving biodiversity. We want people to come and see this landscape. Showing and engaging people with nature encourages them to want to protect it."
The project has been supported by HSBC UK and the Galloway Glens Landscape Partnership Scheme, using funds from the National Lottery Heritage Fund.
Comments
 0 comments
Want to join the conversation? Please or to comment on this article.