Land ownership in Scotland is at risk of becoming more dominated by large corporations and forestry companies as they compete for land and continue to drive up prices, a new study has warned.
The Scottish Land Commission (SLC) report, which looked at rural market activity last year, found commercial forestry interests, which are primarily in upland farms and agricultural land, remain the biggest influence in driving land values higher in an already squeezed market. Corporate and institutional investors were most active in the estates market.
Their purchases added to an "overheating" land market in Scotland that has driven prices to record levels, the commission said. Financial investors, foresters, farmers and wealthy conservationists are chasing the same estates and farms once they go on sale.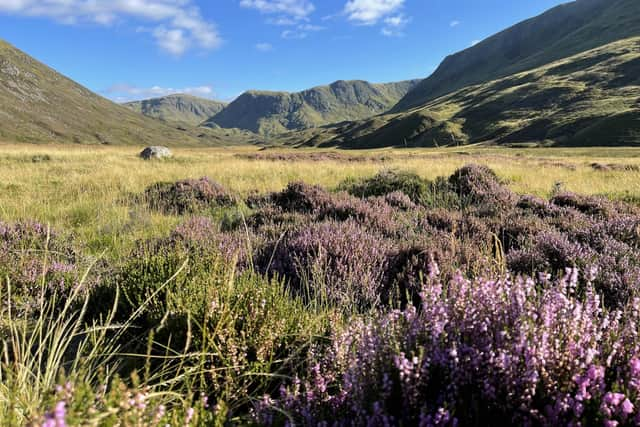 Off-market, or "secret" sales, still make up a significant proportion of all transactions, the study found. While there have been a fall in these private sales in the estates market, the report said there has been a noticeable increase in such sales involving upland farms going to forestry.
It was inconclusive, however, whether off-market transactions had increased or decreased during 2022.
SLC said the findings "reinforce the pattern of concentrated land ownership in Scotland" by making it harder for younger farmers, environmental groups, local communities and less-wealthy buyers to afford the higher prices.
Andrew Thin, chairman of the SLC, said: "A smaller pool of well-resourced purchasers were the most active in the market, whether these be large-scale forestry interests, expansionist agricultural businesses, institutional or corporate investors, or wealthy individuals."
He said the findings should pressure the Scottish Government to intervene in a new Land Reform Bill due to be tabled later this year to ensure "better regulation of significant land sales".
SLC has previously said this could include new public interest tests on companies seeking state subsidies for tree-growing or nature conservation, and new requirements for absentee owners to involve local communities in their estates, such as shared-ownership models or leasing their land.
Mr Thin said: "Failing to act now risks exacerbating existing issues of concentration of ownership, leaving individuals and communities increasingly unable to acquire the land they need."
Scottish Land and Estates (SLE), the umbrella body for landowners, however, said it "fundamentally disagreed" with the commission's conclusions.
Sarah-Jane Laing, the group's chief executive, said the Government data showed a surge in community ownership in Scotland. "The Scottish Land Fund has supported community ownership through hundreds of grants to purchase a multitude of landholdings of all sizes," she said.
"Where there is a genuine desire by communities to own land, legislation already exists to make that happen."
The SLC study, based on interviews by Scotland's Rural College (SRUC) with dozens of estate agents and experts, said there was very little mention of community groups purchasing last year, citing issues around access to capital, steep competition with other interested purchasers, and internal community dynamics as the reason.
But one of the interviewees in the report pointed out that: "The community groups – they're still there and they're still interested … but there hasn't been any great strong interest locally."
Ms Laing went on to say the Government itself was Scotland's largest landowner, and large-scale operations were often very effective.
"Purchases of large-scale landholdings do create opportunities for other businesses, enterprises and communities to benefit," she said.