Scottish Government admits breaching climate change law and promises fix after court action threat
Two environmental bodies had threatened the Scottish Government with legal action earlier this month
The Scottish Government has admitted breaching climate laws and promised to urgently fix the problem after receiving a threat of court action.
Earlier this month, lawyers representing the Environmental Rights Centre for Scotland (ERCS) and not-for-profit Good Law Project wrote to net zero and just transition secretary Màiri McAllan to highlight the administration's failure to publish legally required assessments of how spending under its £26 billion Infrastructure Investment Plan – set out two years ago – would affect the climate crisis.
This runs contrary to statutory duties laid out in the Climate Change (Scotland) Act 2009, which requires the Government to demonstrate how investments align with emissions goals.
The correspondence stated: "We are concerned that the Scottish ministers have failed to acknowledge the breach of statutory duty, and that no steps have been proposed to remedy it."
The organisations also issued an ultimatum, saying they would seek a judicial review into the failings if action was not taken.
Now, in response to the threat, the Scottish Government has confessed its paperwork "falls short" of legal requirements and accepted an invitation to "pursue informal resolution" of the matter.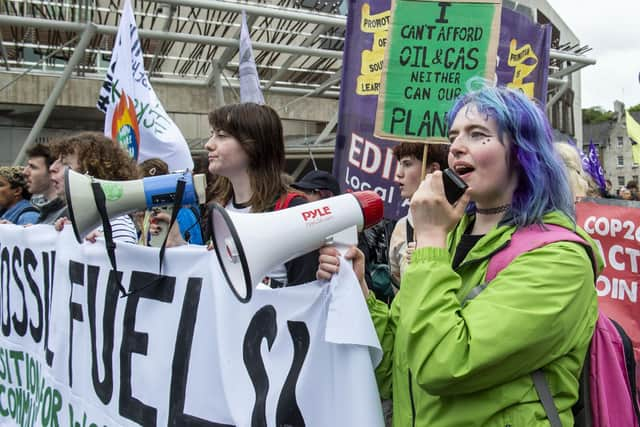 The letter, from its Legal Directorate, says the issues raised have been "carefully considered" and "Scottish ministers now accept that the documentation published to date falls short of the requirements of section 94A of the Climate Change (Scotland) Act 2009".
The document adds: "Urgent work is underway on a remedy to ensure that the duty is discharged in full and as soon as possible."
It also contends "judicial review proceedings would be premature" while the resolution process was under way "and where there is real scope for resolution without the need for litigation".
ERCS and the Good Law Project have welcomed the outcome. The organisations are now calling for further details to set out what information will be published and when.
Emma Dearnaley, legal director at Good Law Project, said: "Governments can try to duck and weave around their duties when their law-breaking is revealed, so it's heartening that the Scottish Government has owned up to its mistake and committed to correcting it quickly. We'll be keeping a close eye on this to make sure it follows through.
"With floods and fires sweeping across the world, there's no time to lose in the fight against the climate emergency. The Scottish Government must now act with the urgency the crisis requires."
Dr Shivali Fifield, chief officer at ERCS, said: "While it is promising that the Scottish Government has finally admitted their failure, it is extremely concerning that they are still needing time to publish a climate impact assessment for a plan that is already in progress.
"This breach only came to light because a concerned citizen contacted us. It shouldn't be left to individuals to suss out whether ministers are acting lawfully or adding fuel to the fire when confronting the climate crisis.
"It is now down to the Government to regain credibility and show that their spending decisions will deliver a just transition towards net zero."
Comments
Want to join the conversation? Please or to comment on this article.