Climate crisis: Scottish ministers given ultimatum to fix climate commitments or face court action
Scottish ministers have been threatened with court action over accusations that statutory climate commitments have been breached.
The Scottish Government has pledged to cut greenhouse gas emissions to net zero by 2045, declaring Scotland's contribution to global warming will "end, definitively, within one generation".
But despite more than two years having passed since the announcement of its £26 billion Infrastructure Investment Plan, which includes transport, housing and health projects, no assessment of how the spending will affect the climate crisis has been published.
This runs contrary to statutory duties laid out in the Climate Change (Scotland) Act 2009, which requires the Government to demonstrate how investments align with emissions goals.
Now the Environmental Rights Centre for Scotland (ERCS) and the not-for-profit legal firm Good Law Project have issued an ultimatum, threatening to take the Scottish Government to court unless it acts urgently to comply with its environmental responsibilities.
They have written to Scottish transport, net zero and just transition secretary Màiri McAllan to highlight the issue. Emma Dearnaley, legal director at Good Law Project, said: "The Scottish Government says it is committed to reaching net zero.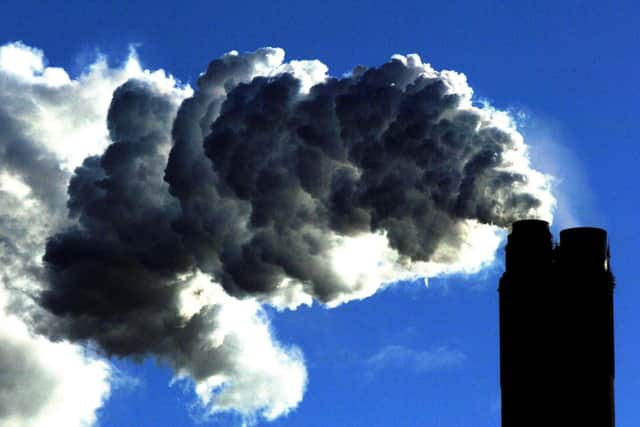 "But it's breaching its own climate legislation that sets the emissions targets needed to get there. It's one thing to make climate commitments – it's another to deliver on them.
"So it's vital we can all see if the Government's investment plans clash with its plans to tackle the climate crisis. There's no time to lose in the fight against irreversible damage from global heating.
"That's why we won't hesitate to bring a legal challenge if the Scottish Government doesn't publish these crucial climate assessments."
The missing assessments means citizens are being left "in the dark", according to Dr Shivali Fifield, chief officer at ERCS.
"These spending decisions will shape Scotland for decades to come," she said. "Only with effective public scrutiny can we ensure reality matches rhetoric to advance the right to a healthy environment for everyone."
Opposition MSPs have also criticised ministers.
Scottish Labour net zero spokesperson Sarah Boyack accused the Government of "riding roughshod over its own environmental pledges".
She said: "This Government is all rhetoric and no delivery when it comes to tackling the climate emergency, but the stakes are too high for this kind of incompetence.
"We urgently need infrastructure investment to help us meet our climate goals and it is astounding that the SNP-Green Government hasn't bothered to check if their own plans meet those targets.
"It's time for the Government to start treating this climate emergency with the urgency it deserves – and delivering on their legal obligations is the least they can do."
Liam McArthur, climate emergency spokesperson for the Scottish Liberal Democrats, said: "Every decision our governments take must recognise the seriousness of the climate and biodiversity emergencies and be tailored to meeting our climate goals.
"Scotland undoubtedly needs to modernise its infrastructure, but this must be done in ways that are sustainable. Scotland has regularly missed its climate change targets.
"Ministers need to show that they are up to the challenge or lawsuits like this will be the least of their problems."
The Scottish Government has been approached for comment.
Comments
Want to join the conversation? Please or to comment on this article.