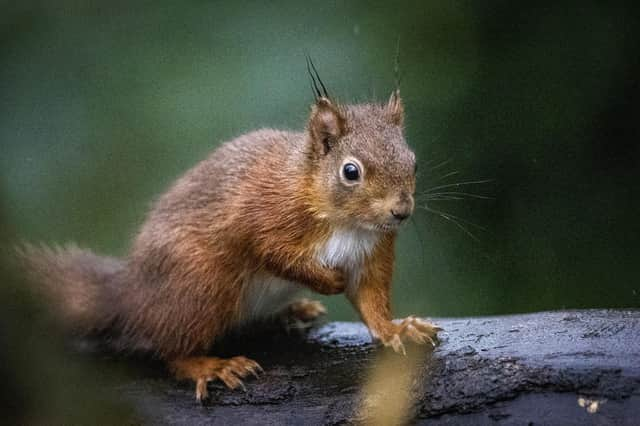 The latter was the central theme to a "grouse symposium" run by the Game and Wildlife Conservation Trust (GWCT) last week.
Scientists, land managers, gamekeepers and wildlife experts made up a panel that led talks and discussions about the conservation of Scotland's four grouse species – red grouse, black grouse, capercaillie and ptarmigan.
The event was held the day the rural affairs and islands committee closed its consultation on views on the proposed Wildlife Management and Muirburn Bill (WMMB), which saw more than 4,000 replies.
The response shows the importance of wildlife management and what it means to many.
The scary thing though, and perhaps wildlife's biggest threat, is the "political impasse", as the director of GWCT put it, between those leading the delicate task of managing Scotland's revered species. And the WMMB has certainly been one to highlight that.
Take the muirburn side of the Bill as an example: certain wildlife activists believe it should be banned, others say more rigorous licensing is required, while some say it is essential for creating prime habitat for ground nesting birds and fire breaks to prevent wildfires.
Someone high up in the rewilding charity sector questioned why the Bill has been described as "controversial," which was concerning. Aside from concerns raised over wildlife, moorland groups have said it will be a "wrecking ball" to rural communities. Meanwhile MSP Finlay Carson pointed out the Scottish Government still hasn't decided on how to define peat, despite proposing more legislation on it. That's controversial in itself, isn't it?
A letter emerged this week signed by more than 100 vets from the UK warning fox populations have plummeted in the wake of the 2004 Hunting Act which "bans chasing wild mammals with dogs in England and Wales."
Regardless of one being for or against, this just shows that the issue, and wildlife management in general, is more complex than it first appears, with real risks of unintended consequences.
What comes through, however is that, particularly with emotive issues, decisions should be made on scientific evidence, rather than being led by pressure from pro or anti campaign groups.