Wild swimming: New designated bathing spot announced for Scotland
There are now 89 Scottish Government recognised bathing spots in Scotland.
An urban bay has been announced as one of Scotland's official bathing spots.
Wardie Bay, off Lower Granton Road in Edinburgh, has become the latest addition to the list of the country's now 89 government-recognised outdoor swimming areas. It joins Portobello in being one of the Scottish capital's recognised bathing spots.
The designation, announced by net zero secretary Màiri McAllan, means samples will be taken from the body of water by the Scottish Environment Protection Agency ( Sepa) to monitor water quality.
The application for bathing status was submitted by Wardie Bay Beachwatch (WBB) and The Wild Ones, which demonstrated that a large number of bathers use the water and there was community support for designation.
Karen Bates, from WBB, said: "It has taken much time and effort to achieve this result for the #wardiebay4bathingwater campaign. We can finally be delighted that Wardie Bay is to be a protected bathing water."
Edinburgh City Council supported the designation, accepting required duties around signage and beach cleaning.
Locals and visitors to the area have been encouraged to play their part in protecting and improving the quality of the new bathing site.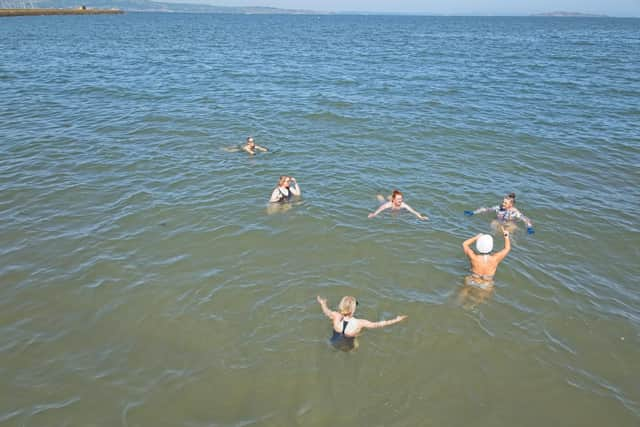 The announcement comes as Fisherrow Sands in East Lothian becomes the first bathing water in Scotland to be re-designated. The beach had its status removed at the end of 2019 after samples over five consecutive seasons showed poor quality, some of which had been impacted by pollution following heavy rainfall.
Sites that failed to pass their water quality test this year were Lower Largo and Kinghorn (Harbour), both in Fife.
The official Scottish "bathing water season" begins on June 1 and runs until September 15, with 1,500 water samples taken by Sepa staff at different designated sites.
These are analysed in its accredited laboratories and the results posted online. Once the season is finished, each bathing water will receive an official classification for 2024.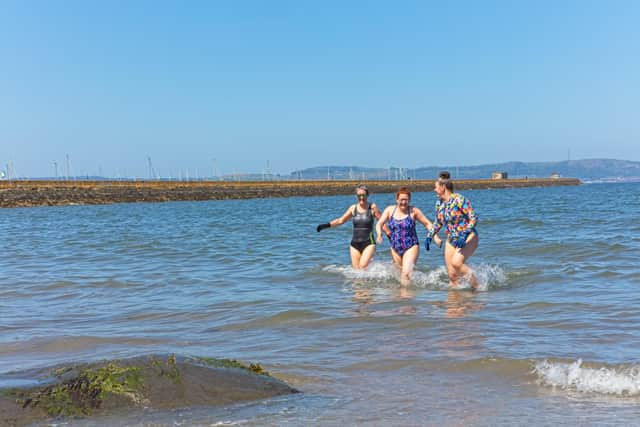 Ms McAllan said Scotland now has the highest number of designated bathing water sites ever, with 98 per cent passing bathing water quality standards and more rated as 'excellent' than ever before.
She said the Scottish Government continued to work with Sepa and Scottish Water to monitor and improve water quality on designated sites.
Ruth Stidson, of Sepa, said: "We've seen huge improvements in water quality at bathing waters over the years, and Sepa will continue this journey – through targeted regulation and working with others to achieve significant investment."
Comments
 0 comments
Want to join the conversation? Please or to comment on this article.