Scotland's rural estates open doors to thousands of children who learn about being gamekeepers and on country life, from foraging to plucking game
Some 2,000 children will be taking part in the initiative to address the rural skills gap.
Making partridge goujons, building bird boxes, identifying curlew and oyster catcher eggs, shooting practice and meeting Ezra the hill pony.
Those were just a handful of activities some 2,000 school children from more than 100 schools across Scotland have been taking part in as part of the Estates that Educate programme.
The initiative, run by Scotland's Regional Moorland Groups (SRMG), is taking place on rural estates this year in the southern uplands, Angus Glens, Tayside, Grampian and up to the banks of Loch Ness, educating children on rural communities and how they work.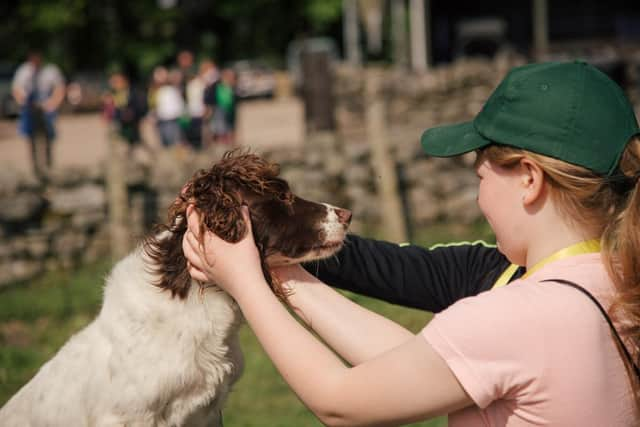 SRMG hosts pupils and teachers for several days in each region, teaching them about topics including moorland biodiversity, wildlife spotting, cooking with game, deer management, and the Countryside Code, which explains why farmers ask for dogs to be kept on leads in the spring and summer to protect vulnerable ground-nesting birds and sheep with lambs.
The British Association for Shooting and Conservation, which is supporting the initiative, will be providing shooting experiences, including clay pigeon shooting.
The Scottish Fire & Rescue Service are also involved in the project, educating the young people on safety on the moors, including the dangers posed by disposable BBQs, and the importance of wildfire mitigation.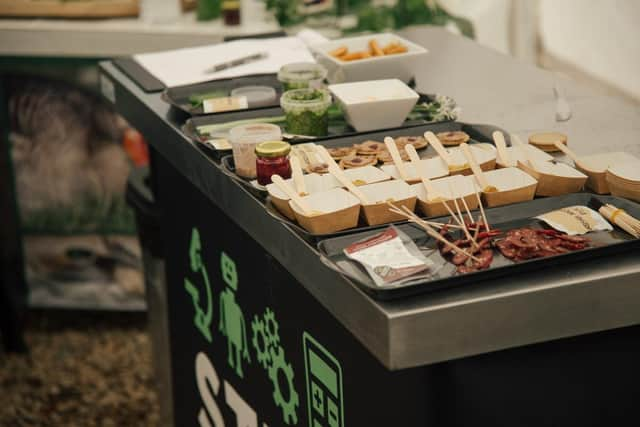 And John and Catriona Frankitti, of Innes Ross, provide foraging sessions, teaching pupils how to make nettle pesto and homemade ketchup from foraged berries, while also providing samples of game dishes, including venison paté.
National campaigns manager of SRMG Lianne MacLennan said: "Many of these children and young people live close by, but have never come up on to the moors. They don't have that connection with nature that gamekeepers and shepherds do, who are lucky enough to be surrounded by this natural beauty all year round.
"Even just listening to all the different birdsongs or seeing a mountain hare for the first time is a valuable experience and helps them appreciate the species that make the moors their home."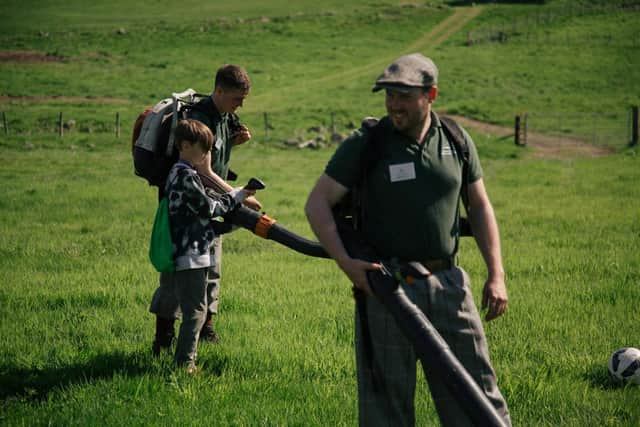 A total of 60 primary schools and 41 secondary schools will be partaking in the programme over the next few weeks, which will see more than 100 members of estate staff providing 3,800 hours of skills-based education.
Michael Bennet, head keeper at Delnadamph estate, located in the Cairngorms National Park, and which hosted some of the children last week, said the project was essential to bridging a gap between people living in towns and the countryside.
"Rural communities used to be made up of the shepherds, the foresters, the farmers, but now there are a lot of incomers to towns in rural areas who don't know how life works in the fields and the hills around them," he said.
"We've shown a range of different activities that highlight the work we do, from plucking game to using machines we use for muirburn to control wildfires, to mini safaris with the animals and wildlife.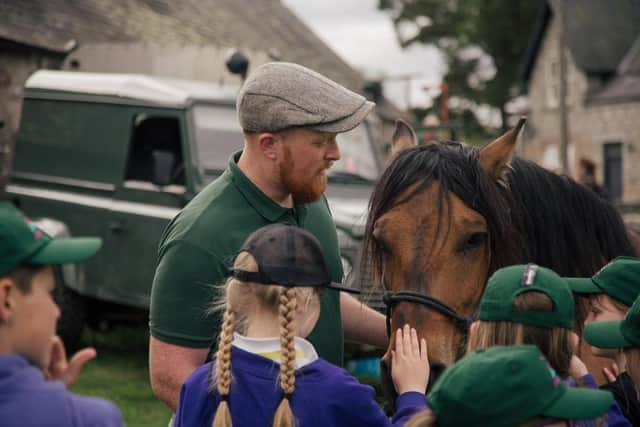 "Some of these kids had no idea some of the jobs we do even exist. It's really important to educate and get children involved in the countryside, so they know how rural life works. And when the young ones get involved and excited to learn, it's noticeable how the adults follow suit."
How did the pupils and teachers respond?
Ms MacLennan shared a survey with The Scotsman which asked teachers and pupils to fill in details on their experience so far.
One Brechin High School teacher said he learned how estates "contribute to the conservation of the land and the economy locally plus the culture of Scotland".
He added: "I did not fully appreciate the work and impact of the work on estates and the day was very informative and inspirational for my role as Specialist Leader Outdoor Learning."
One pupil at the school said she wanted to go on and work with dogs and to maybe become a gamekeeper.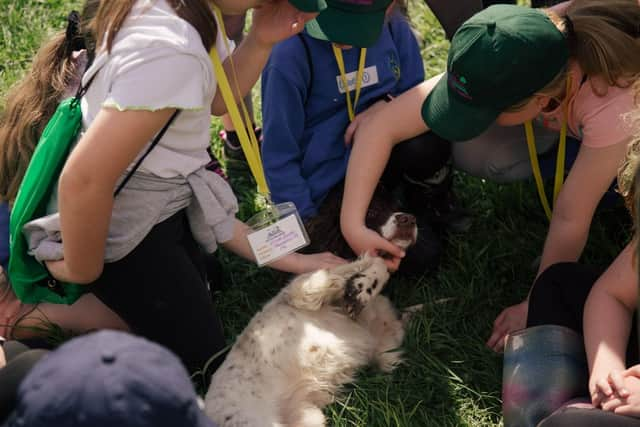 Lil Black, who has been at teacher at the school for 20 years, said staff were "blown away" by the pupils reaction to their day out with rural workers on their return to the classroom.
"When they came back I quizzed them on birds and on some of the fire safety lessons they had and they remembered everything," she said.
"They retained so much information from their time out on the estates. The rector was blown away by their enthusiasm. They were all saying how much they want to go again. It was wonderful to see. They were absolutely buzzing."
Despite the positive feedback so far, SRMG said uptake in the Grampian region, where Estates that Educate is heading to next, has been less enthusiastic.
"While some schools have said they can't make it because of other commitments, there are many other schools that haven't even responded to the invite, which is quite surprising," Ms MacLennan said.
"There has never been a more important time to engage with young people and let them know how they can get involved in land management and conservation to protect the species and the countryside that we all love.
"Moorland management for red grouse helps protect other rare species and ensures Scotland's beautiful moorlands are safeguarded as a globally important and rare eco-system."
Ms MacLennan said SRMG's goal was to engage with Scotland's bigger cities in the future in a bid to encourage more young people to develop rural skills and have a keen interest in countryside living to both retain and bolster population numbers in non-urban communities.
National Records Scotland figures have shown a decline in population numbers in rural areas north of the border over the years.
The Scottish Government has proposed a rural visa pilot scheme to encourage people to move to the country's more rural areas. But it said it was yet to receive a formal response from the UK government, which holds immigration powers. Meanwhile, Westminster said depopulation in Scotland's rural areas was neither caused by nor could be remedied by the UK immigration system and should instead be prevented by better investment in jobs and infrastructure, which it said the Scottish Government had powers to address.
Scotland's 1,125 rural estates cover about 4.1 million hectares, or around 57 per cent of Scotland's rural land, according to a recent report by BiggarEconomics.
The report, commissioned by landowner membership organisation Scottish Land & Estates, found that rural estates generate £2.4 billion GVA/year for the Scottish economy and support more than 56,000 jobs.
The figures estimated around 80 per cent of these jobs are in rural areas, implying that rural estates support around one in ten of all rural jobs.
Comments
 0 comments
Want to join the conversation? Please or to comment on this article.