Global firm Daysoft, based near Glasgow, makes the UK's only vegan-friendly single-use lenses, producing more than 1.5 million each week at its Blantyre plant.
Founded in 2001, it has more than one million customers worldwide and has already sold in excess of one billion individual lenses.
Now the firm has dramatically cut its product packaging, which is now 50 per cent of that used by other brands, and switched to 100 per cent renewable energy to power operations.
The measures have resulted in a 45 per cent reduction in the amount of plastic used – saving 110 tonnes for every 100 million lenses made, amounting to 82 tonnes a year.
The company's overall carbon emissions have dropped by two tonnes for every million lenses produced since 2018.
The efforts are part of a drive to lower environmental damage from use and manufacture of contact lenses and satisfy increasing customer demand for sustainable products.
Around 4.2 million people across the UK wear contact lenses, mostly daily disposables.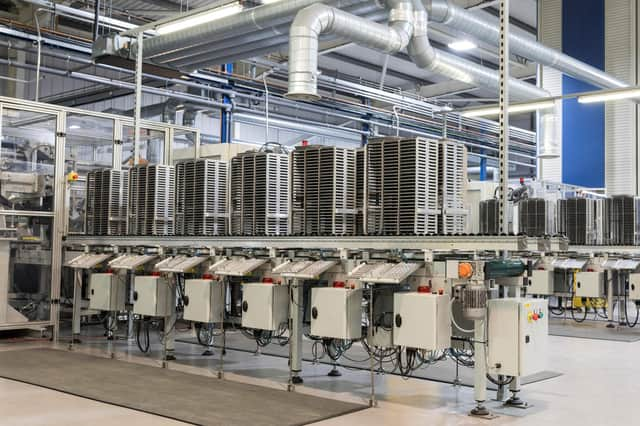 So far there are no biodegradable options, with all brands made using plastic. If not disposed of properly – such as when flushed down the toilet – used lenses can escape into the environment, where they contribute to the ever-growing mountain of plastic pollution building up in oceans and across the land.
Daysoft lenses – which are made from raw materials sourced entirely in the UK, so minimising carbon emissions from transport – are fully recyclable, while all plastic waste is sent to another Scottish firm for upcycling.
The eco-friendly moves, including increasing renewable energy use from 40 per cent to 100 per cent last year, have been implemented following heavy investment since the start of the Covid-19 pandemic.
"Growing a sustainable company is not just good for the planet, it's good business," said Daysoft founder Ron Hamilton.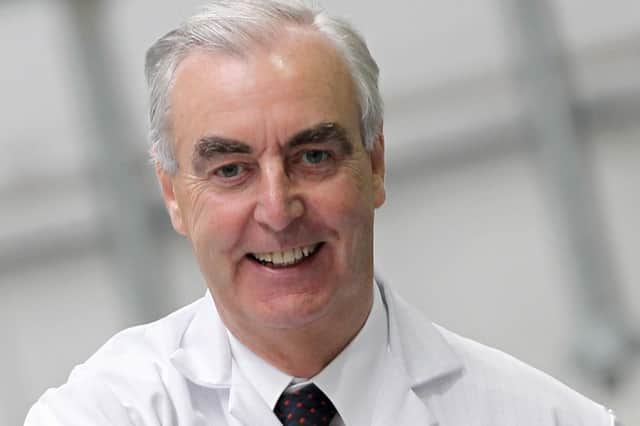 "As a manufacturer, we are particularly conscious of our carbon footprint and I am constantly challenging our team to find ways to reduce this further.
"The cost of purchasing sustainable products can sometimes put customers off, particularly during a cost-of-living crisis, because of the premium they may have to pay.
"The investments that we have made over the past couple of years has meant that the cost has not been passed on to Daysoft contact lens wearers, who continue to enjoy the world's most affordable contact lenses. Long may this continue."
Daysoft compared its products with those from other major brands, including Johnson & Johnson Vision, Alcon Laboratories, Bausch + Lomb, CooperVision, Waldo, Yung Shen Optical and Unicon Optical.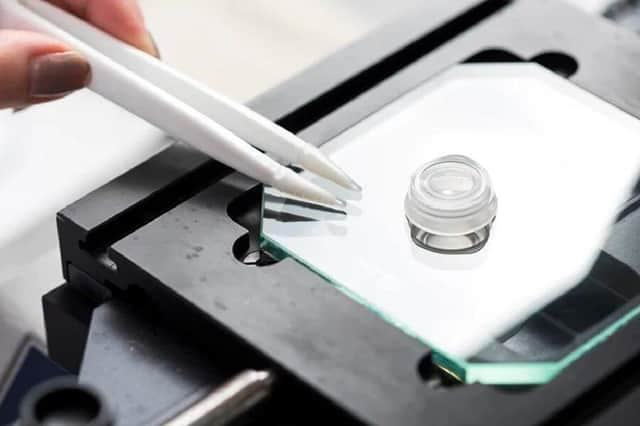 After analysing the weight of cardboard, foil, plastic and solution used for every lens produced, it found Daysoft lenses used less than half as much packaging as some of the brand's biggest competitors – with a single customer able to save almost 800g of plastic for a year's supply of daily disposables.