Electric shock to green motorists as cost of public EV chargers set to rocket in Scottish Highlands
Soaring energy prices could see the cost of powering up an electric vehicle more than double at some chargers in the Highlands.
Highland Council has announced rocketing energy prices and expansion of its charging network mean it will be necessary to raise the price of refuelling.
The bill could rise from 30p per kilowatt hour (kWh) to 70p at its fastest charging stations, and from 20p per kWh to 35p at slower plug-in points.
According to the authority, running costs for its network of 85 charging points have jumped by 160 per cent since 2020.
The council operates 49 rapid chargers, offering 43kW and above, and 36 are classed as destination chargers, providing 22kW and below. But the authority says the majority of charging sessions (85 per cent) involve the faster chargers.
Green motorists will feel the pinch of the increase in price, with the average cost to fast-charge a vehicle leaping from around £16.20 to £37.80 and from £10.80 up to £18.90 for the slower chargers.
Highland Council has said it aims to install a further 23 charge points by this autumn, but would have to factor in rising costs, with its electricity supply bill increasing from about £50,000 in 2020 to north of £130,000 now. The proposed new tariffs will be considered at the council's economy and infrastructure meeting next week.
In a report, officials said the rises were not expected to put local people off using the points or switching to EVs because it would still be cheaper to use a Highland Council charger than a domestic supply.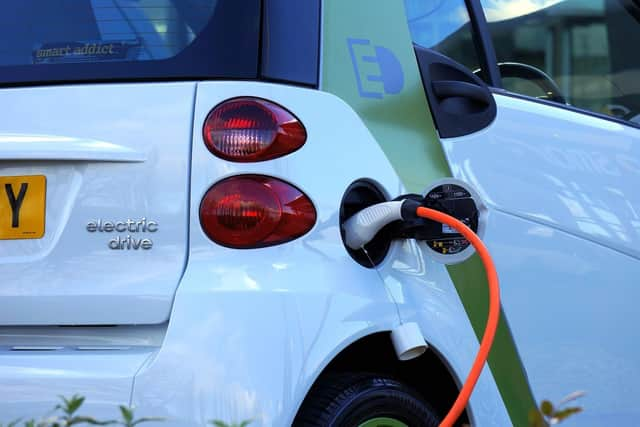 Not all electric vehicles (EVs) have the same range, but on average a person could expect to get from three to four miles per kWh in a typical model with a 60kWh battery and a range of around 200 miles.
The cost of charging an electric vehicle (EV) varies across the country, with some outlets such as supermarkets offering free or cheap power and others setting the tariff at as much as 85p per kWh.
EVs are seen as not only more environmentally friendly, but also more cost-effective than petrol and diesel cars, although lacking the the distance range of traditional combustion-engine vehicles.
But the rising cost of electricity, which is linked to international gas prices and so has been at the mercy of a volatile market since the Russian invasion of Ukraine, is cutting the savings drivers could make on fuel.
In fact, in some cases, the price per mile for battery-powered cars has risen above that for a fossil fuel equivalent – depending on what kind of vehicle you drive.
According to calculations by car marketplace Parkers, drivers of a 2.0 TFSI petrol Audi Q5 will get 46 miles for £10, whereas the electric E-Tron equivalent charged a public plug-in will get you only 35 miles.
Mewanwhile, a 110hp diesel Peugeot 208 will carry you 89 miles for £10, whereas its battery-power equivalent will manage 56 miles. In the Parkers list, only the electric Mercedes-Benz EQA outperforms its fossil-fuelled stablemate, with 52 miles of travel for a tenner, compared to just 43 miles in the 2.0L petrol version.
Comments
 0 comments
Want to join the conversation? Please or to comment on this article.