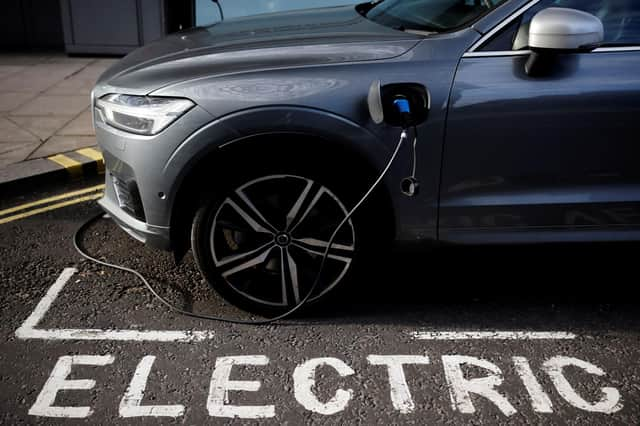 Edinburgh, which has one of the highest concentrations of entirely electric vehicles (EVs) in the UK, saw a 55.2 per cent rise in new registrations in the 12 months to September 2020 from 489 to 759.Among other UK EV hotspots, only Birmingham recorded a bigger increase, jumping by 62.7 per cent over the same period.
The total number of battery EVs in private hands increased by nearly 30,000 nationwide, up by 53 per cent from the year before.More than a third of these were in London and the south-east of England.
Overall, 87.3 per cent of all EVs licensed by private individuals were in England, reflecting its population.
Scotland was in second place with 8.2 per cent, followed by Wales with 3.0 per cent and Northern Ireland with 1.4 per cent.
In Scotland as a whole, the number rose from 4,595 to 7,069, an increase of 53.8%.
A total of 86,130 electric vehicles were licensed by private individuals in the UK, while 86,387 were licensed by companies.
RAC data insight spokesman Rod Dennis said: "While starting from very small beginnings, when you consider there are around 32 million cars licensed for use in the entire United Kingdom, the growth in pure electric vehicles is extremely promising.
"There is a long way to go, not least as only half of these vehicles are in private hands, compared to nine-in-10 of all cars, but it's clear that the numbers are only going one way."
The RAC estimates there are around 213,000 battery EVs in the UK – more than 100,000 registered last year.
A message from the Editor:
Thank you for reading this article. We're more reliant on your support than ever as the shift in consumer habits brought about by coronavirus impacts our advertisers.