Review: Althoff St James's Hotel & Club Mayfair, London – Scotland on Sunday Travel
A hotel with a historic and VIP pedigree, from Sean Connery to Barry Manilow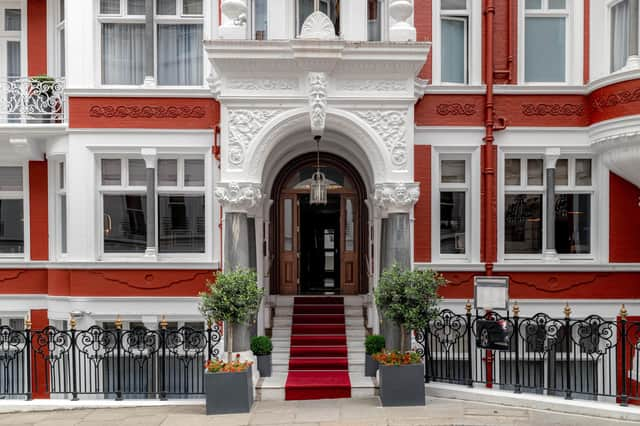 Located in a prime spot for Christmas shopping at some of London's finest retail outlets, this hotel sits alongside several high-end hotels in the prestigious St James's area of the Big Smoke.
Althoff St James's Hotel & Club Mayfair can trace its roots back to 1857 when it started out as a gentleman's club, after English aristocrat Earl Granville and Sardinian minister Marchese d'Azeglio decided to establish a London base for travelling diplomats.
The club counted illustrious names as members including Winston Churchill and Ian Fleming (the Bond author in fact lived there for a while), and reopened in 1980 in a new showbizzy chapter seeing members including Liza Minelli and Sir Michael Caine, and visits by Sir Elton John and Barry Manilow to name but a few legends.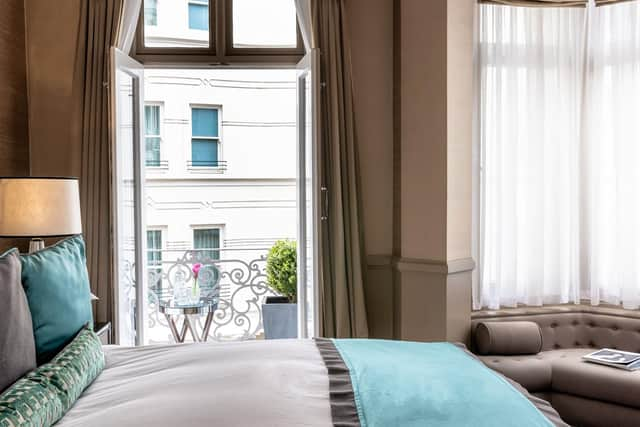 In 2008 it reopened as St James's Hotel and Club, still operating a private club, and has now welcomed celebs including Samuel L Jackson, Cher, Alice Cooper and Robert Redford. If these walls could talk – or maybe croon!
It is located on Park Place in the shadow of Green and St James's parks in a white and ochre-fronted building on a quiet cul-de-sac a stone's throw from Green Park Tube station, and has 60 guest rooms and suites, including a Penthouse complete with private rooftop terrace, and high-end restaurant and bar.
With the decor including Murano glass chandeliers and an extensive art collection, all in all it has a genteel, traditional, old money feel which is how I imagine a multi-million-pound abode in New York's Upper West Side to look.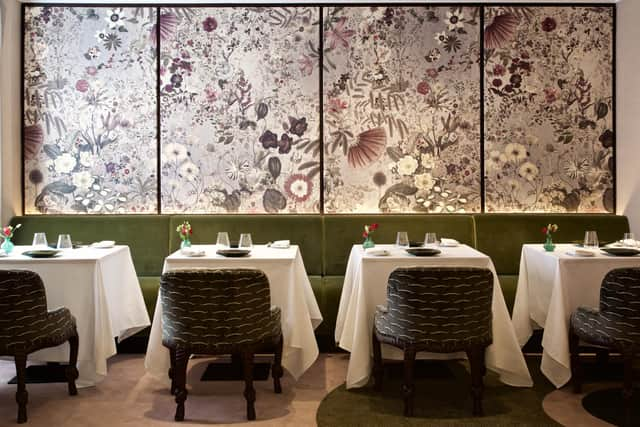 After a check-in that takes a little longer than expected, I head up to my elegantly decorated suite, complete with an artwork-dotted living area decked out in a cream, grey, and sage green colourscheme, and cosy, uncluttered bedroom. The bathroom has a bath and is kitted out with generously-sized 'Blenheim Bouquet' Penhaligon toiletries.
The highlight of the trip is dinner at in-house restaurant Seven Park Place, which is led by executive chef William Drabble who specialises in French cuisine made with top British seasonal produce, and with wonderful staff. I make myself at home in the immaculate surroundings decorated with floral green and mauve accents. There is a cocktail menu with tipples named after famous former occupants of the building, such as the Thunderball named after Edinburgh son and iconic James Bond star Sir Sean Connery, "a regular on the club's scene".
I instead opt for the Green Park mocktail, a delicious medley of apple, lime, and elderflower. Food-wise, I'm tempted by the game-themed tasting menu, including mallard and grouse, but instead opt for the delicious lobster tail, which is placed in the centre of the plate like the star of a Broadway musical, surrounded by a chorus line of slices of cauliflower. What's more, even if you're not staying at the hotel, you could enjoy afternoon tea in these relaxing surroundings.
Definitely boutique - the hotel offers valet parking, although my arrival by Tube means I did not need to avail of this.
Worth getting out of bed for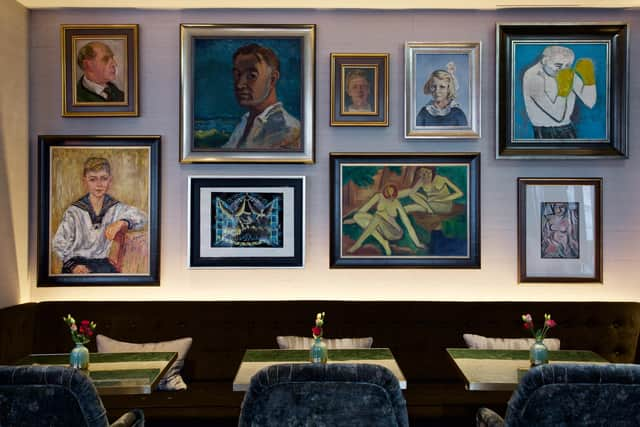 The glittering jewels of Fortnum & Mason, Burlington Arcade, and the swish designer boutiques of Old Bond Street all just a few minutes' walk away, and in my view are all even better in the run-up to Christmas with festive lights and decorations a-gogo. There is also much to enjoy culture-wise, including the Royal Academy of Arts on Piccadilly and individual bijou galleries. There are also plenty to enjoy when it comes to my favourite culture – cafe culture.
You can book an in-room spa treatment such as a massage, facial, waxing, manicure or haircut thanks to partnerships the hotel has with relevant companies.
A hotel with a historic and VIP pedigree, with the glamour faded in parts, this is a hotel tailor made for those with deep pockets and/or their own Who's Who entry.