Glen Glack cabins, Atholl Estates, near Dunkeld - Scotland on Sunday Travel
Brand new, pristine and seriously cosy, these new hideaways are a home from home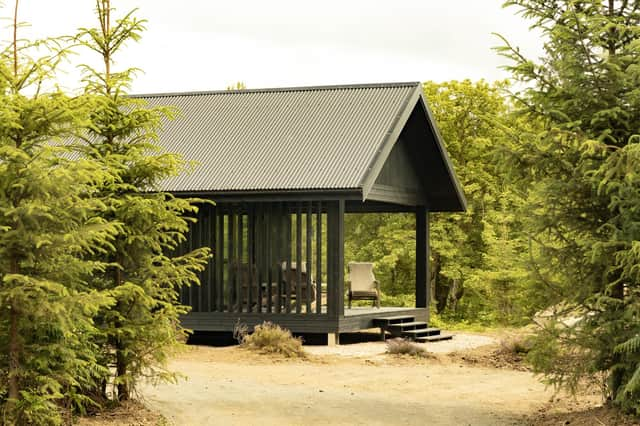 There is nothing that signals the new season more than an urge to coorie down in a cabin and throw a log on the fire. Here, in big tree country, new hideaways in Glen Glack near Dunkeld at the heart of the Atholl Estates proved to be the perfect refuge where the peaceful joys of nature could be heartily enjoyed – along with some very stylish accommodation. Brand new, pristine and yet seriously cosy, if only it was a real home away from home.
A winding road through the towering pines leads you to your cabin, sitting in its own elevated spot overlooking Cally Loch. Each is tucked away from its neighbours with perhaps the glow of a fire pit or a flickering candle on the deck the only sign of those next door. We stayed in Rowan, a two-bedroom place. Open the door and an inviting open plan kitchen and living area with a wood burning stove unfolds in a mood of modern heritage. Everything is muted and pleasing, with fittings a mixture of high modern and rustic and lots of warm touches such as real wool blankets, tweed cushions and hot water bottles. These cabins are absolutely steadfast against the elements though, and not a breath of draught could be felt here, such is the finish on these high quality boltholes. The bedrooms are snug and carry a pleasantly understated country style, which reminded me of a fresher, warmer version of the kind of bedroom you might find in an old estate house. The cabins also have added touches-for-our-times including a fancy button to disable the internet and an electric car charging point outside.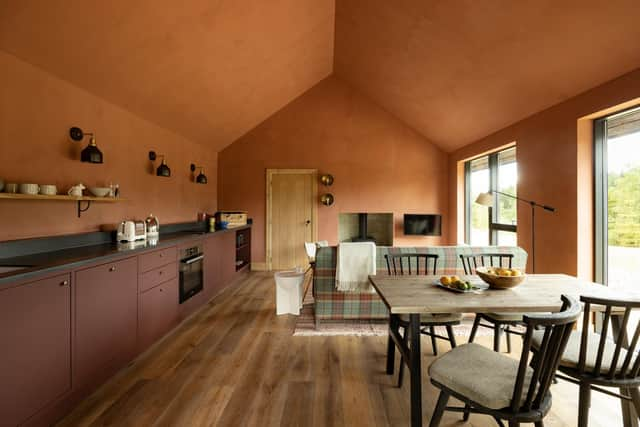 The cabins feel like a new, moneyed take on a bothy which mixes the contemporary with the couthy. Posh bothy, anyone?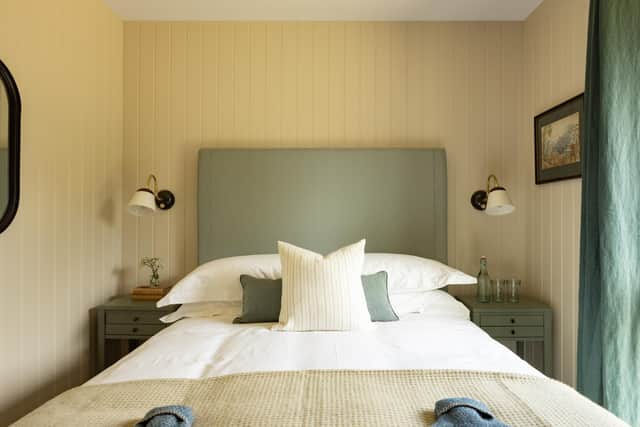 You'll provide for yourself in the cabins but the kitchen is brilliantly fitted out and once there, you won't really want to leave. Dunkeld, which is around a 25 minute walk or five minutes in the car, is great for food shopping with the Co-Op and the Scottish Deli keeping you in basics and more fancy bits. Redwood Wines is also good for something a little different to enjoy out on the deck of an evening, where you can sink into the large wooden chairs, look out over Cally Loch and happily move not very far at all as the sky darkens and the stars appear.
The town has also got some superb places to eat and we had a highly memorable meal at the Taybank where the staff were super lovely, patient and highly skilled at what they do, not least the chef who blew us away to such an extent that we had to thank her in person for her silverside. Perhaps the only drawback of a stay at Glen Glack is getting home to the cabin. From our experience, you won't get a cab unless you book well in advance and the walk back up through the woods felt a lot longer than the 25 minutes or so going down. My mum wouldn't have managed it, for example. But still, it would be a shame to miss a nice night out in Dunkeld… so a good torch and decent shoes for walking are an absolute must.
Worth Getting Out of Bed For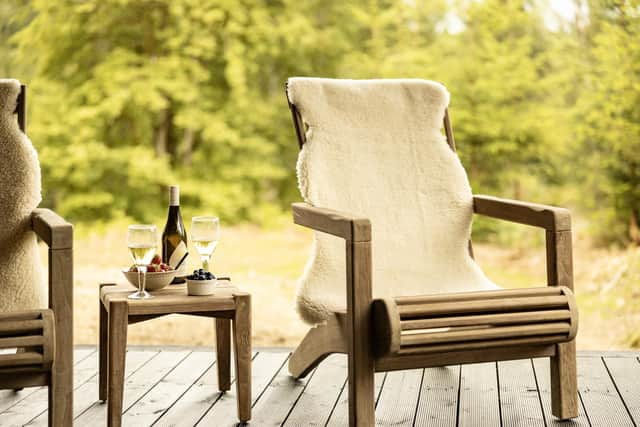 This is such a beautiful part of the country, you really won't have to go far to make a good day happen. The cabins sit in the heart of a network of paths which link up a number of lochs and beauty spots popular with walkers, cyclists and cold water swimmers. For those who want to amble and browse, an afternoon at the shops in Dunkeld is a fine option, not least given the lovingly curated antique and curio stores, as is a stop at the cathedral which has a deep history and links to St Columba. A walk along the Tay here is a real lift of spirits. Blair Castle and gardens is around a 25-minute drive away and Atholl Estates puts on an array of activities and experiences, from foraging to Land Rover safaris. You could happily spend several days here.
An ample log pile at the back door and a stay at Glen Glack includes entry to Blair Castle and Hercules gardens, plus free doggie treats.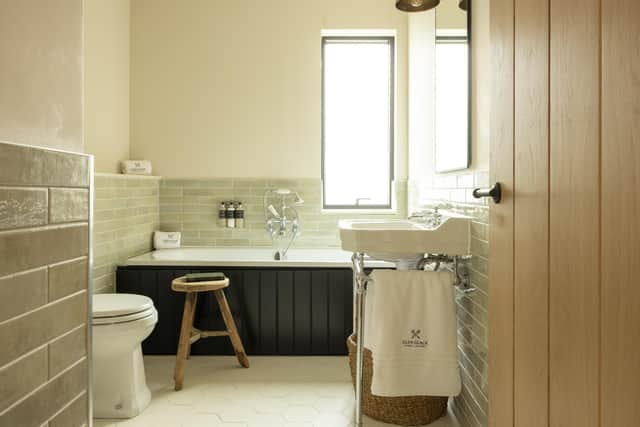 A super stylish and cosy hideaway in the woods that will leave you rested and restored thanks to the mix of high comfort and glorious natural surroundings.
A 1-night stay in a one bedroomed woodland cabin is from £175pn (sleeps 2) or £200pn (sleeps 4).