Sleeping Beauty Salon, Edinburgh, review - we visit the new venue for an exotic spa cocktail
This spa treatment will satisfy summer cravings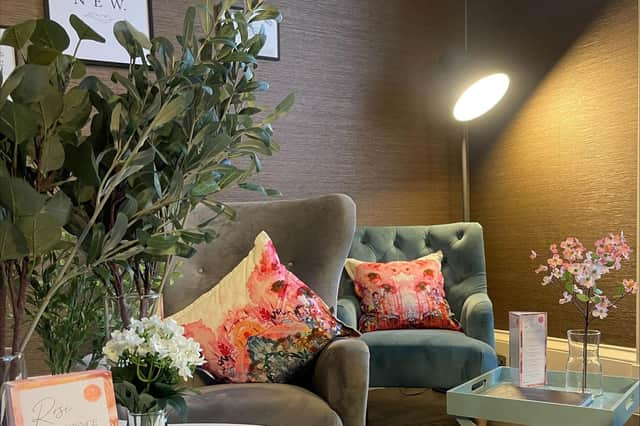 Heading off to a Jamaican beach to sip a cocktail?
Nope? Me neither. If your summer plans are already turning into a damp squib, at least there's always Sleeping Beauty Salon.
They're offering a new 60-minute Exotic Coconut and Lime Summer Revival package, which is available until June 30. That sounds like it contains all the right ingredients, apart from the rum and the sand, though you can always add those later.
This experience is available at all their Scottish salons, including Inverness, Shetland, Aviemore and the newest, which is on Alva Street, in the former premises of Chamomile Sanctuary.
Sleeping Beauty recently shut their old location on William Street, just along the road, and moved to this bigger premises.
It features a nail bar with pedicure and manicure stations, a reception area and, downstairs, the treatment, changing and relaxation room. The space hasn't altered too much from its previous incarnation, though now they offer therapies from brands including Image and Elemis.
I'm descending into the basement for my package, which kicks off as soon as I've dipped my feet into a bowl of warm water, and once they've been scrubbed with a sugar-based potion.
Then it's up onto the treatment bed, face down, for the Coconut Drizzle Back, Neck and Shoulder Massage bit of the experience. After a few guided deep breaths, I get the firm pressure I've asked for, as my therapist takes no prisoners. She uses her knuckles round my shoulders, and rubs my neglected trapezium and oblique muscles, hips and sciatic nerves, finding knots and ridges that I didn't know existed.
After around 25 minutes of this, there's a Soothe and Glow Signature Facial, which features products designed by this spa's owner, Lilac Miller. She's obviously a fan of citrus, as there are zesty notes of grapefruit, orange and lemon. It smells like a Mediterranean orchard while my face gets a deep double cleanse.
This element of the package also features a gummy scrub, and a face mask, which contains superfood berries goji and acai. While this works, my arms and hands are rubbed with more of the coconut oil. Once the berry potion is removed, there's the application of a serum with vitamin a, c and e, plus yet more facial massage and general loveliness.
Never mind the booze, this blend of treats has got to be my favourite cocktail. We'll call it the Sleeping Beauty Summer daiquiri.
Comments
Want to join the conversation? Please or to comment on this article.