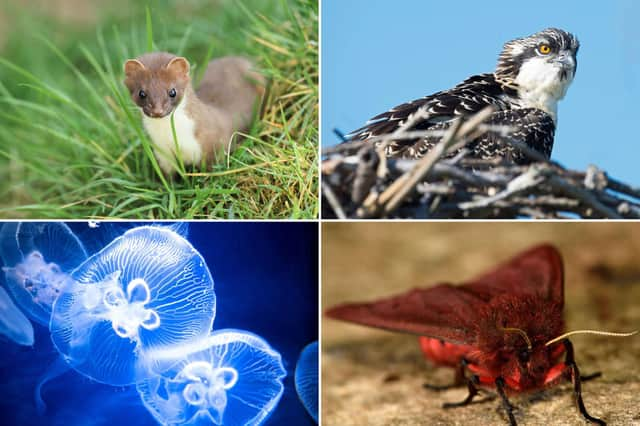 July Nature in Scotland: Here are 10 pieces of amazing Scottish wildlife to look out for this month
From giants of the deep and elusive mammals, to colourful moths and garden birds – there's plenty to look out for this month.
Published 30th Jun 2022, 16:53 GMT
July is the first complete month of summer, with the breeding season finished for most animals in Scotland.
Many creatures are now bringing up their young, with important lessons in hunting and survival on the schedule for the long days.
Birds are encouraging their chicks to fledge – leaving the nest for the first time and trying out wings as yet untested.
And, as humans enter into their summer holiday season, they will be in closer contact with nature than at any other time – as camping trips, long walks and even trips to the park open up opportunities to see some of the birds, plants and animals we share our country with.
Here are 10 things to look out for in the natural world in July.