It's an experience that is unlikely to be viable this year due to travel restrictions and closed borders, but here in Scotland we are lucky as we have our own 'Big 5' that can be sought out at considerably less expense.
Consisting of red squirrel, otter, harbour seal, golden eagle and red deer, it's a tick list that can take you to some of the most beautiful parts of the country on an unforgettable wildlife adventure.
You can never be certain of seeing any particular animal, however if you go to the right places at the right time you can certainly improve your odds.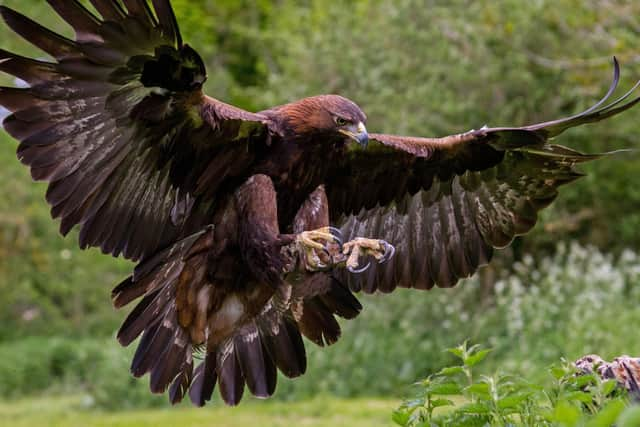 So here are tips on how to complete a Scottish wildlife odyssey in this year of the staycation.
The easiest animal on the list to see is the harbour seal, an animal that lives in large numbers on the west coast of Scotland, the Hebrides and the Northern Isles. They are less common on the east coast but can still be spotted.
A great place to see these marine mammals is the Moray Firth, with Chanonry Point particularly popular with wildlife watchers.
For those willing to travel further the Orkney Islands are home to thousands of harbour seals, alongside their larger cousins, the grey seal.
Other than their size, you can tell the two Scottish seal species apart by the shape of their head – harbour seals have round heads while grey seals have oval-shaped, elongated heads.
Sizable breeding colonies of harbour seal can also be found in the waters around Skye, the Dornoch Firth, Lismore and the Firth of Tay.
While seals are fairly easy to see, the other aquatic mammal on this list is the most elusive – most people have never seen an otter in the wild and it takes patience, knowledge and a bit of luck to see one.
While it's possible to find otters in almost any waterway, even in Glasgow and Edinburgh, a trip to Mull, Skye, Arran, Shetland or the Outer Hebrides will boost your chances.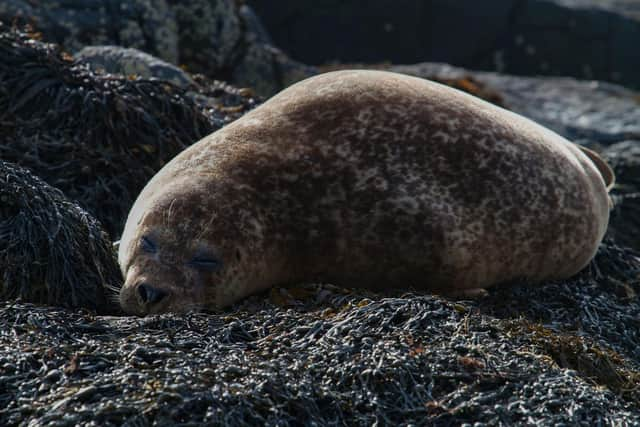 It's worth taking one of the many wildlife tours available in order to visit closely-guarded secret otter locations, while the key otter-spotting times are dawn, dusk and low tide when they are at their most active.
Find a suitable stretch of river bank or coastline, stay still, and wait with your binoculars and camera close at hand for one of Scotland's most magical wildlife encounters.
For sheer cuteness, the only animal that comes close to the otter is the red squirrel, a species that has been under threat for many years due to the invasive grey squirrel.
Luckily their numbers have bounced back in the last decade and they are easier to see than you might think in the forests of Galloway, Moray, Argyll, Tayside and the Highlands.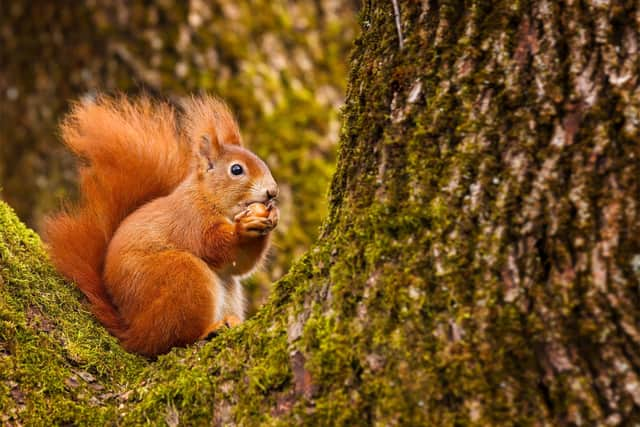 The mile-long Red Squirrel Trail at Blair Atholl Estate, near Pitlochry, is perhaps the pick of locations. Other top spots include Loch Ard Forest, Abernethy Forest, the Highland Wildlife Park in Kingussie, Galloway Forest Park and Hyndlee Forest in the Borders.
Either walk through the forest keeping an eye out for movement or hole up one of the hides that have been created in the woods and wait for the squirrels to come to you.
From the forests to the skies, the Golden Eagle is Scotland's most iconic bird and one of the rarest – it's estimated there are currently only around 500 breeding pairs.
While they are scarce, there are a handful of places where you are almost guaranteed to catch a glimpse, even if it is only through a pair of binoculars, with Mull, Wester Ross, the Cairngorms National Park, Harris and Islay all offering prime eagle country.
Ask local guides for tips on where the birds are nesting or look out for them soaring high in the sky.
Last up is the majestic red deer, the UK's largest land mammal which can be found in almost any large forest in the country – Scotland is home to the largest population of red deer in Europe.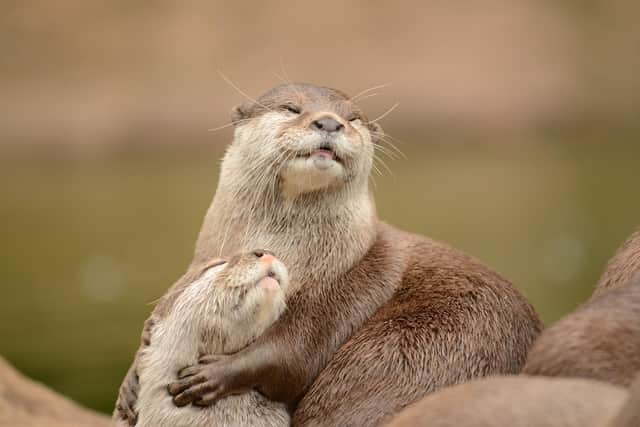 The Red Deer Range in Galloway Forest Park offers a viewing hide for an easy way to see deer, while Kinloch on Skye and Glen Affric have large populations.
Early morning or in the evening are the best times to go deer spotting, although it can be hard to see them as they are perfectly camoflauged against their woodland habitat.
They can be distinguished from Scotland's other deer species – roe, fallow and sika – by their relatively large size, dark russet-brown fur and paler tail.