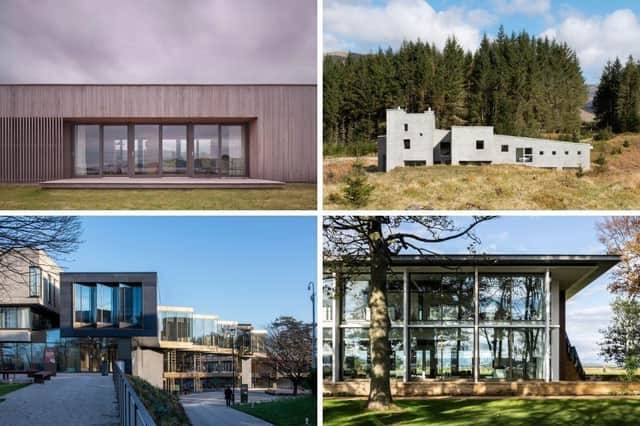 Scotland's Best New Buildings 2023: Here are the 7 incredible buildings that were crowned winners at the RIAS national architecture awards
This year's RIAS Awards winners include a clutch of new houses, two impressive new buildings for leading Scottish universities, and a new headquarters at the home of Scottish golf.
The Royal Incorporation of Architects in Scotland (RIAS) has today revealed seven extraordinary new buildings as winners of the 2023 RIAS Awards.
The RIAS Awards are Scotland's national architecture awards, and demonstrate the quality and breadth of architectural endeavour in Scotland. As the 2023 winners demonstrate, all types and sizes of architectural projects can win a RIAS Award.
Buildings are assessed by an expert jury who visit each project in person, and consider the buildings' architectural integrity, usability and context, delivery and execution, and sustainability.
The winners of the RIAS Awards will now become the 'longlist' for the RIAS Andrew Doolan Best Building in Scotland Award – one of the most significant architecture prizes in the world – with the shortlist announced in July ahead of the winner announcement in November.
Recipients of the 2023 RIAS Awards are also eligible for the Royal Institute of British Architects (RIBA) National Awards.
Tamsie Thomson, chief executive at the Royal Incorporation of Architects in Scotland, said: "From simple yet elegant new homes that respond to varied Scottish landscapes, to complex higher education and corporate buildings created for some of Scotland's world-leading institutions, the winners of the 2023 RIAS Awards demonstrate that architecture in Scotland continues to have the power to delight and inspire. Great architecture happens when architects and clients can come together with a clear focus on collaboration and quality. This year's winners show that regardless of setting, scale and budget, it is careful procurement and partnership that creates buildings that are truly special."
Here are the seven winners.