Scottish architecture influences the world just as the world influences us - Christoph Ackermann
The proud architecture of Scotland has always reflected social movements, imitated prevailing ideas and influenced design trends across the world. Today, Scottish architecture has to work even harder to provide solutions to some very complex issues that we face; using design to improve this country's health outcomes, reduce social isolation, foster learning and social mobility, and to bolster economic regeneration. And as designers, we also need to anticipate a future where technology and AI will be even more integrated in our lives.
These are creative challenges that architects relish and the response has been for our profession to delve deeply into the needs of local communities and of society as a whole, calculating social value and examining, in detail, what each project has the potential to achieve.
As a global practice, BDP is blessed with the opportunity to look at global design and innovation through the shared experiences of 19 international studios. As such, we have been able to bring new ideas to the work that comes out of our Glasgow and Edinburgh teams while simultaneously allowing our Scottish designs to influence projects around the globe.
For example, Heriot-Watt's new campus in Dubai was designed to connect to the city that gave birth to the university. The teaching rooms and labs were designed with inspiration from Edinburgh's Georgian 'New Town' – formal and rational – whilst social spaces shared attributes of the medieval 'Old Town' whose organic growth was influenced by landscape and topography.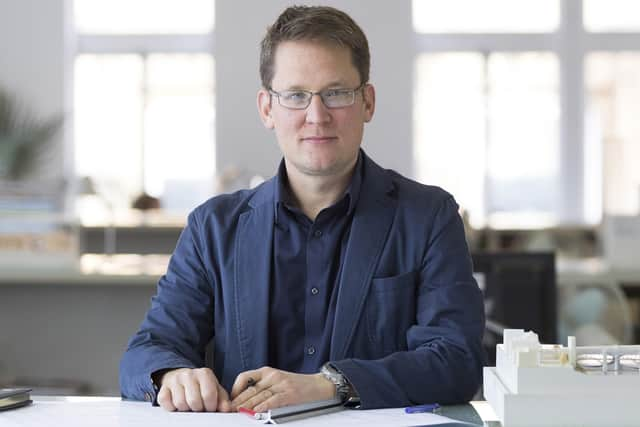 Similarly, ideas developed during the design of Maidenhill Primary and Nursery in Newton Mearns, are now being used in both the Netherlands and India to create school and nursery environments that outwardly recognise the needs of children. Calming environments to accommodate sensory differences, cosy snugs and birdhouse hideouts, stimulating outdoor spaces that include water play, tunnels and bouldering walls, to name but a few.
But back in Scotland, our major cities work hard to retain their own inimitable characters and of course the architecture should stay faithful to its heritage but places we design should also have people at their heart. They should be functional, beautiful and work to support prosperity and social engagement.
Glasgow's buildings should reference or remain sympathetic to the gothic 'Glasgow Style' with red sandstone and Edinburgh will always maintain its classical style using intricate stonework and curved streets that echo the great crescents of the city. But at the same time, what can we learn from designers in cities such as Rotterdam, Shanghai, London, Toronto and New York?
We know from our experience that transfer between cities can produce some very exciting results, including at St James Quarter, where a new landmark, mixed use development within the Edinburgh World Heritage Site and New Town Conservation Area has risen out of the ground. It's a striking piece of architecture that uses Scottish forms and materials but design interventions inspired by large, modern city centres such as Toronto, Liverpool, and Shanghai are evident.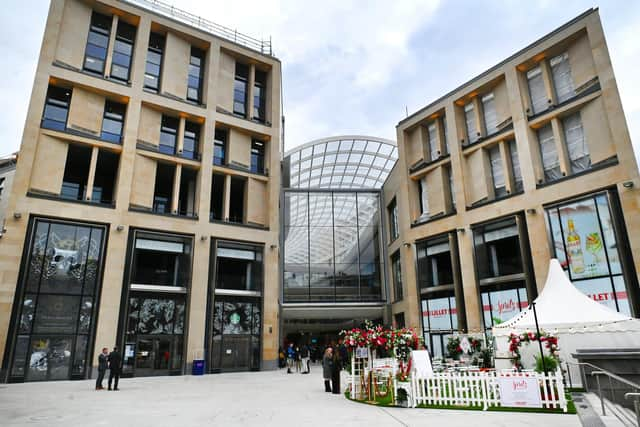 But as well as designing internationally-influenced city centres, our architects from around the globe are renowned for their work to restore and adapt some of the world's most complex, cherished heritage buildings. This sustainable style of architecture is informing retrofit projects here, including Ayr Grammar School, a 150-year old building, now beautifully refurbished and the new home for Ayrshire Archives and Registry. Similarly, the listed Learning and Teaching at the University of Strathclyde took learnings from globally-recognised heritage refurbishment projects to repurpose two functionally redundant buildings, bringing them back to life to create a social education building and a vibrant heart of the entire campus.
Of course, these are just a few examples of how global knowledge transfer influences city architecture. We should remain proud of the landmarks and the places that make our country so unique and beautiful but there is now opportunity and room to share best practice, learn from multiple regions, develop new ideas and enhance our built environment to benefit the planet and a global society.
Christoph Ackermann is an Architect and Principal at BDP Glasgow.
Comments
 0 comments
Want to join the conversation? Please or to comment on this article.