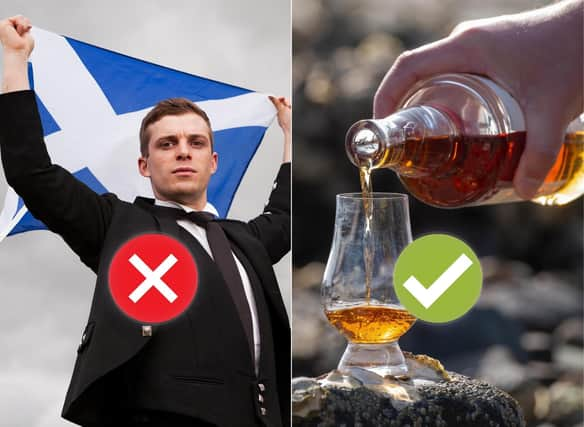 Scotch vs Scottish: Here are 10 times it makes sense to use the word 'Scotch'
Scots will appreciate it if you buy them one but not if you call them it, in reality they're "Scottish" and the following examples are "Scotch".

Published 18th Apr 2023, 10:07 GMT
Updated 13th Oct 2023, 13:29 GMT
When visiting Scotland, "Scotch" is a word one should use carefully because it may offend someone. As written in our list of things you should never say to someone from Scotland, the locals here are known as Scots or Scottish but never Scotch which is a term largely reserved for food items.
Brewer's Dictionary of Phrase and Fable defines Scots, Scottish and Scotch as "belonging to, native of, or characteristic of Scotland" however their application differs, in some cases even legally.
For example, Scotch Whisky (or in Scottish Gaelic "Uisge Beatha" which means "water of life") is a famous Scottish export which has been written into law via the Scotch Whisky Regulations of 2009.
Broadly speaking, it's a safe bet to just use 'Scottish', but if we're getting specific then here are ten times it's okay to use "Scotch".