For some Scots, April 1 is not April Fool's but 'April Gowk', the day we Hunt the Gowk. While most of the western world knows the day is marked by jokes and pranks, the tradition's origin remains unknown. In ancient times, the New Year was celebrated in March close to the Spring equinox as we entered April.
The Gregorian calendar, however, saw the celebration moved to January 1 which some people refused or simply were confused by. This is a theory behind why April Fool's exists as such folks were considered fools for the misunderstanding. Scotland, just as it does with its unique words and phrases, adapted the custom to their own style with Huntigowk Day.
Unlike regular April Fool's Day, the Scottish custom is celebrated over 48 hours.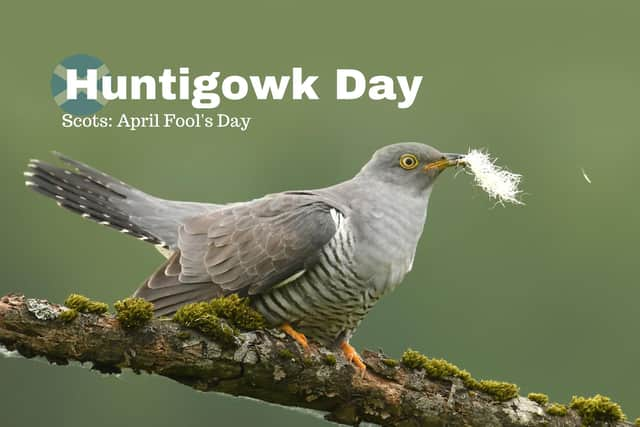 What is Hunt the Gowk?
Hunt the Gowk is the Scottish equivalent of April Fool's Day which is dedicated towards merriment in the form of hoaxes and pranks. In the 16th century the prank most often played was the fool's errand, a sort of wild goose chase also known as a "sleeveless errand".
It is said people would prank others by sending them out on pointless tasks like delivering letters that held the following message in Scots:
Dinna laugh, an' dinna smile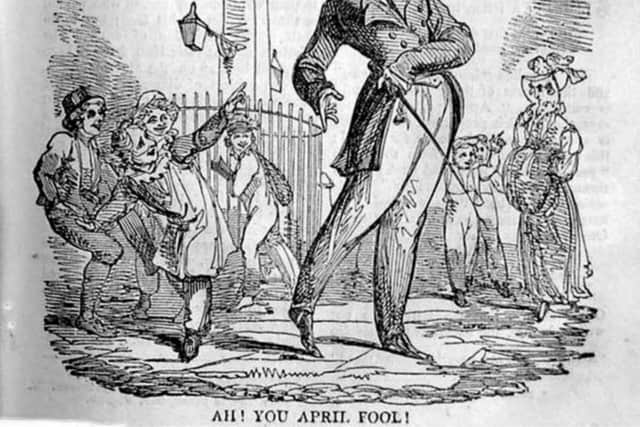 But hunt the gowk another mile.
The Gowk would be asked to deliver it to someone and told it's because they're requesting help from them. The recipient then replies he can only help if the messenger first contacts someone else and so passes on a letter with an identical script. This continues for as long as it takes the Gowk to realise they've been pranked.
Another daft mission was sending people to the butcher to pick up a gill of pigeon milk, anything to play a prank on the Gowk. However, the tradition stated that everyone had to stop pranking by mid day. The following day was called 'Tailie Day' which involved hoaxes on people's bottoms like attaching fake tails or 'kick me' signs onto them; an oldie but a goodie.
Why is it called Hunt the Gowk?
In the Scots language 'Gowk' refers to a Cuckoo bird which is seen as emblematic of fools, so the 'Gowk' is the butt of the joke. Huntigowk Day, which is derived from Hunt the Gowk, is named so as it was a common prank to lead young people into the woods to track newly born Spring cuckoos (Gowks) but always organising it too early so it would be a pointless endeavour.