Education secretary Jenny Gilruth has signalled that teachers and pupils may have to wait until the end of the year for Scottish Government plans to tackle soaring reports of violence in classrooms.
She told MSPs the Government was "gathering evidence" to help draw up future policy, guidance and support for school staff. But she said the new data on pupil behaviour would not be available for several months.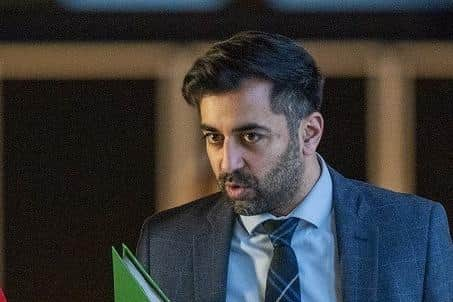 Police said a 16-year-old girl had been charged and would be reported to the Scottish Children's Reporter.
Teaching unions accused ministers at the weekend of failing to tackle problems faced by teachers, including "excessive" workload and "serious violence and abuse from pupils".
In the wake of the Johnstone High School incident, Conservative MSP Jamie Greene questioned Ms Gilruth on action to tackle school violence.
He said: "Incidents like this are not unique. There have been 75,000 incidents of physical or verbal attacks by pupils against teachers and school staff over the last five years, and that doesn't include this year. We have been raising this issue in this Parliament for years because the problem has been on the rise for years.
"Something has to change. What will change and when will it change?"
Ms Gilruth told Parliament she had discussed the issue with the Association of Directors of Education in Scotland last week, and had chaired a meeting of the Scottish Advisory Group on Relationships and Behaviour in Schools on Thursday.
She said the Covid-19 pandemic had "changed the culture in our schools", but that a detailed response from the Government would have to wait until a full assessment had been carried out for the first time since 2016.
"We are currently gathering evidence that will help us better understand behaviour in our schools at a national level," she said. "That is through our Behaviour in Scottish Schools research, which will report by the end of this year.
"That will ensure future policy, guidance and support for our school staff reflects the current challenges in our schools, and also what is working well."
Ms Gilruth said that it would be wrong to base Government action on individual incidents. "I think we need to be careful as politicians not to use specific examples to form policy," she said.
"That's why I talked about the national evidence base. The last time that evidence base was gathered was in 2016. It hasn't been updated as a result of the pandemic.
"I asked a number of weeks ago for an update on that. I'm not able to get access to the data until autumn of this year, but, of course, at that time I will share with Parliament the updated national picture in relation to behaviour in our schools."
Speaking after the exchange, Mr Greene urged the Cabinet secretary to deliver an "urgent plan to deal with this epidemic of violence in Scotland's schools".