Scottish ministers have been accused of "persistent underfunding" of education amid claims there is now a "crisis" in the recruitment and retention of teachers as critics said morale in the industry was at "rock bottom".
Leaders of the NASUWT trade union said the Scottish Government had failed to tackle problems faced by teachers, including their "excessive" workload and "serious violence and abuse from pupils". Parliamentary critics said pupils were "paying the price" of SNP "inaction".
Patrick Roach, the union's general secretary, spoke out as teachers took part in the NASUWT Scottish conference in Aberdeen.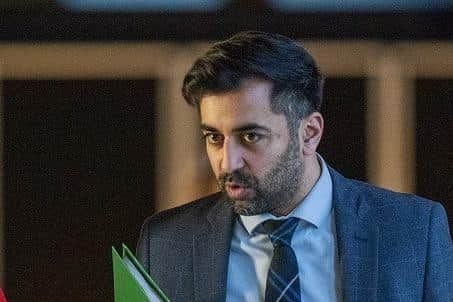 The event will be addressed by education secretary Jenny Gilruth today, and comes in the wake of strike action by teachers, which closed schools across Scotland before a new deal was reached on pay.
Official figures showed teacher numbers fell last year for the first time since 2016, with data for 2022 showing there were 54,193 full-time equivalent teachers in Scotland's schools.
The NASUWT also claimed only one of Scotland's 32 councils last year offered more permanent contracts than temporary places to teachers who had just completed their post probation year
Dr Roach insisted while the Scottish Government "talked tough" about imposing financial sanctions on councils that failed to maintain pupil/teacher ratios, schools were still facing a "crisis in teacher recruitment and retention".
The union's general secretary said: "The reality is that the Scottish Government's persistent underfunding of education, along with the failure to tackle excessive teacher workload, serious violence and abuse from pupils and the real-terms erosion of salaries has led to the crisis in teacher recruitment and retention."
Dr Roach claimed the Government "failed to take the opportunity to put in place the positive and progressive" measures, which he said could have helped teachers develop their careers "making a job in teaching more attractive and sustainable for both new recruits and experienced teachers".
He added: "Without a recommitment from Government and employers to these principles, schools are going to find it even tougher to recruit and retain the teachers needed to maintain our children's education."
Scottish Conservative education spokesperson Stephen Kerr, said: "Under the SNP, teacher morale has hit rock bottom. Many of them feel completely abandoned by the SNP Government and their conditions are worsening all the time.
"This damning verdict from the union on the SNP's recruitment and retention of teachers should be an urgent wake-up call for Jenny Gilruth, herself a former teacher."
Scottish Labour's education spokesperson, Pam Duncan-Glancy, said the SNP's record had left Scotland's education system "in pieces". She said: "Pupils have been betrayed by the SNP and teachers are breaking point from trying to paper over the cracks."
A Scottish Government spokesperson stressed Scotland had "the highest teacher-per-pupil ratio compared to any other part of the UK".
The spokesperson said: "It's also worth pointing out that education spend per pupil is higher than in England and Wales – this means that in 2022/23 the Scottish Government spent over £8,500 per pupil, over 18 per cent or £1,300 higher than spending in England, Wales or Northern Ireland.
"Of course, ministers are committed to recruiting more teachers and support staff. Retention of teachers is absolutely key and undoubtedly the historic pay settlement reached earlier this year will go some way to achieving that aspiration."
Want to hear more from The Scotsman's politics team? Check out the latest episode of our political podcast, The Steamie.