They say any publicity is good publicity, but the senior leadership team at Edinburgh University might disagree.
A fortnight ago, the name of the prestigious institution was trending on social media across the UK for a spell as a huge row erupted over the abandonment of a second attempt to show the film, Adult Human Female.
Protesters prevented the screening amid claims the documentary is transphobic, but the university was quickly under fire for failing to protect freedom of speech.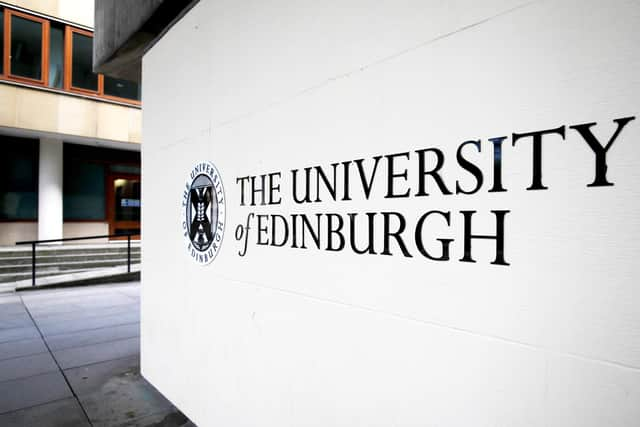 It is a controversy that is not going away, with more headlines guaranteed for the university whether it is successful in any third attempt to show the film, or not.
Of course, universities have long been melting pots of debate and disagreement, and few would want that to change.
But it can be assumed that Edinburgh University's bosses would probably rather their campus was not the front-line of this particular culture war.
They are never going to please everyone and, at the moment, they are not keeping anyone happy.
Another group of people who are unhappy with university management is its staff, or a large number of them at least.
The Scotsman revealed this week that 500 academics had signed an open letter condemning the response to an ongoing marking and assessment boycott, which is part of UK-wide industrial action.
The staff were "dismayed and alarmed" at plans to effectively "downgrade" the standard of degrees during the boycott.
The dispute emerged just a day after we reported that a widespread IT outage had caused most of the university's online systems to "vanish" throughout a day that students were sitting exams.
You might expect that Sir Peter Mathieson, the university's principal, would have his hands full.
But he found time to write an article which suggested reintroducing tuition fees for wealthy families.
His words were controversial, of course, and come at a time when cuts to university budgets are under the spotlight.
They also helped shift some of the focus away from the internal issues facing the university.
Because some controversies are better than others.