Edinburgh University has apologised to students and staff after a widespread IT outage disrupted preparations for exams.
The technical problem affected multiple services on Friday, in what was described as a "major incident". The outage is the latest issue to hit the university's IT, after problems with a new financial system caused payment delays last year.
Several students posted on social media the incident had impacted their ability to revise for exams. One wrote: "It's been down since 5am or even earlier. I have lost so much time on my final exam revision and exam is tomorrow."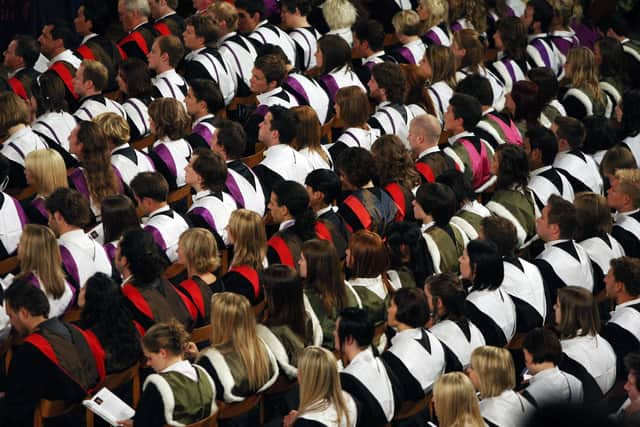 Another student said: "How are we meant to revise (for today's exams) without access to our notes, lectures, past papers, practice questions?" Other students questioned how coursework deadlines could be met on Friday, while staff members were also impacted.
One said: "From a working-from-home perspective, it is as if the entire Edinburgh Uni has vanished." The outage began at 5am and most systems were restored by 5pm. The cause of the incident was identified on Friday afternoon, but it has not been made public.
The Moray House School of Education and Sport said on social media on Friday the outage was resulting in "serious disruption to university operations".
On Friday evening, the university's information services team posted: "The recovery of services is complete, with the exception of a few web services which will take a little longer to complete file system checks.
"All services should be considered restored, but at risk and the major incident teams will continue to monitor services across the weekend with the goal of closing this major Incident on Monday morning."
In a message to students and staff, the university said: "We apologise for the inconvenience and worry caused." Scheduled exams were all due to go ahead on Friday, with contingency plans in place for those undertaking online exams, or who required special arrangements.
However, the university was criticised by some students for being slow to provide updates on what had happened.
"This is a really big deal," one wrote. "I know the priority is to work on solving it, but we also need more regular updates."
Last year, Edinburgh University encountered problems with a centralised HR, payroll and finance system, which was first introduced in 2020 before being rolled out last year.
Staff, including professors and postgraduate researchers, said many had their pay delayed by two to three weeks as a result of the issue, with some struggling to pay their rent and bills. It was reported that suppliers had stopped providing services to the university over unpaid bills.
The university apologised to those impacted by the problem at the time.
In the university's latest accounts, Principal Sir Peter Mathieson wrote: "We have been acutely aware of the disruption caused to our staff, students, suppliers and partners and have taken robust measures to address these problems.
"We continue to do all we can to ensure these issues will not recur in the future, and have committed to undertaking an external review to highlight what lessons we can learn and help to inform further improvements."