Rishi Sunak urgently needs to clarify funding announcements made to farmers at a food security event in Downing Street this week, a Scottish minister has said.
Rural affairs secretary Mairi Gougeon wrote an open letter to the Prime Minister following his "Farm to Fork" summit, which saw representatives from Britain's food and farming industry gather at Number 10 to talk about the supply chain in the face of spiralling food prices.
George Burgess, interim director of agriculture and rural economy at the Scottish Government, attended the event, but Ms Gougeon said Scottish ministers were not invited.
Mr Sunak wrote a public letter to UK farmers ahead of the event with funding announcements, including a £1 million programme to support the nation's dairy sector to export, and a further £1m to build on the £100m investment in the seafood industry.
In her letter, Ms Gougeon said: "It is vital that we receive some more information about any funding announcements described in your letter this week to enable us to gauge the sufficiency, extent and implications of those announcements for the sector and to understand how these apply to Scottish agri-food producers and those of the other devolved governments."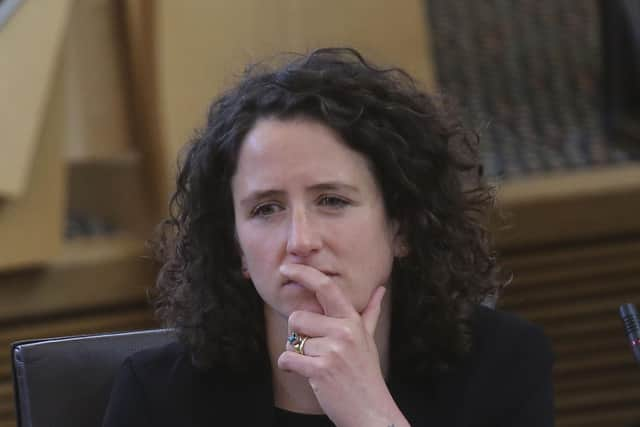 The minister said Mr Sunak needed to clarify whether the money was new and, if so, "Scotland would clearly want to see its fair share".
Ms Gougeon added: "Without that further information I am not convinced these announcements will go far enough to mitigate the ongoing short and long-term significant effects on the sector, including from labour and skills shortages and high input, including energy costs.
She went on to say Scotland only had "a fraction of the powers" it needed to make the country's food supply more sustainable, adding: "I have written to UK Defra ministers repeatedly about the range of issues impacting on the sector.
"While we recognise that the UK Government holds many of the levers to help sort many of the issues impacting on the sector, we have not received any meaningful engagement with UK ministers about this so far."
Ms Gourgeon said she hoped the summit would be "the start of a process that we can build on, with the full involvement of the devolved administrations, industry and other relevant parties".