Whisky giant Diageo warns on profit as demand in key market falters: shares plunge
Johnnie Walker maker Diageo has seen its shares clobbered after it issued a profit warning following a sharp slowdown in sales in Latin America and the Caribbean.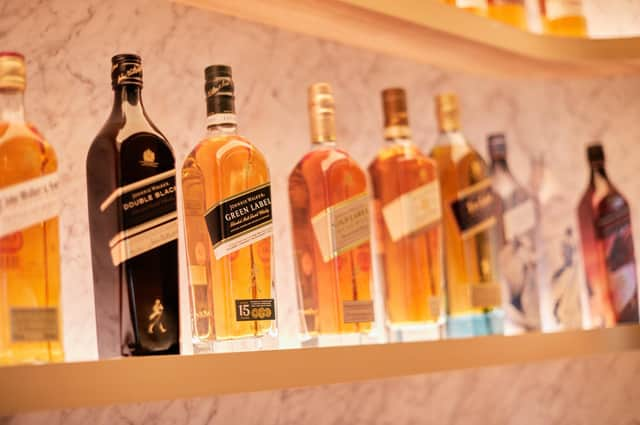 The world's largest spirits maker said it expects growth in the first half of the current financial year, for 2023/24, to be slower than the previous half-year due to a "materially weaker" outlook in Latin America and the Caribbean - a region that accounts for almost 11 per cent of sales. It had previously guided towards a "gradual improvement" in sales growth.
Diageo has almost 30 malt distilleries in Scotland and some 3,500 employees north of the Border out of a global workforce of around 30,000. It owns major global brands such as Guinness stout, Smirnoff vodka and Captain Morgan rum.
The group said organic operating profit growth is set to decline for the six-month period. It highlighted that it still expects an improvement in growth in North America - another crucial market. In its Europe and Asia Pacific business, Diageo said it has witnessed "continued momentum" but flagged that this will be slower than the previous half-year.
Shares were down by about 14 per cent in morning trading on Friday.
Diageo chief executive Debra Crew said the firm had also seen an impact from tensions in the Middle East and the conflict in Gaza. She added: "It has impacted results for the region since we have stopped trading in some parts. It is certainly not the largest part of Europe and Asia Pacific, but we have seen an impact since the tensions and it is weighing on consumer sentiment a little bit more broadly, but this has just been the last few weeks."
Sophie Lund-Yates, lead equity analyst at Hargreaves Lansdown, the investment platform, noted: "Diageo has long been a favoured steady-Eddie thanks to its seemingly impenetrable brand power and dividend paying ability, and there will now be concerns that the change in appetites could translate to other, larger markets."
In August, Diageo cheered higher annual sales as drinkers continued to trade up but slammed changes to alcohol duty, branding them a "headwind" as the industry tackles higher costs and economic uncertainty.
Comments
 0 comments
Want to join the conversation? Please or to comment on this article.