UK inflation: Will latest shock numbers lead to higher interest rates next month?
Britain's sticky inflation, which held fast last month despite hopes for a further fall, is the strongest sign yet that borrowers could be plagued with higher interest rates for months to come, with the prospect of additional pain just weeks away.
Analysts had been looking for a modest cooling in the headline rate of inflation during September but those hopes failed to materialise as easing food and drink price rises were offset by higher petrol and diesel costs for motorists. As a result, the closely-monitored consumer prices index (CPI) measure of inflation was unchanged last month at an annual rate of 6.7 per cent, the highest rate within the G7, according to the latest data from the Office for National Statistics (ONS).
While that is some way below last autumn's peak of 11.1 per cent, which fuelled the cost-of-living crisis and sparked industrial action amid demands for higher wages, the flat reading halts three consecutive months of waning pressure on household budgets and presents a reality check for Bank of England policymakers. Inflation remains significantly above the central bank's 2 per cent target rate, while there is also pressure on the UK government to meet its pledge of halving inflation in 2023. That would require the rate to fall to below 5.4 per cent by the end of the year.
Oliver Rust, head of product at inflation data aggregator Truflation, said a hike in interest rates could come in November at the next meeting of the Bank of England's monetary policy committee. Those nine members voted last month by a narrow majority to hold the bank base rate at 5.25 per cent - already the highest level since the 2008 financial crisis. That relief for mortgage holders and borrowers followed 14 consecutive rises.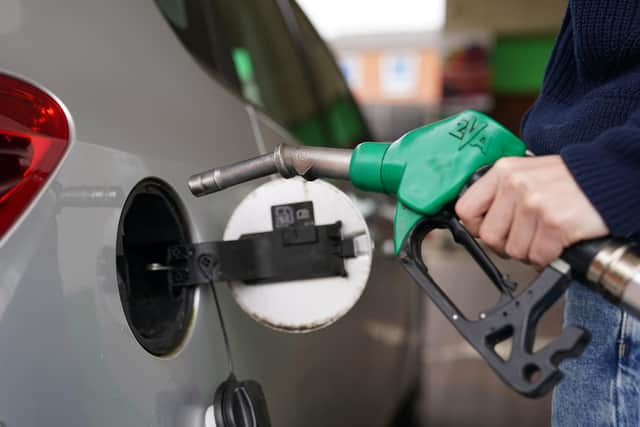 "The UK is struggling to shift lingering inflationary pressures," Rust noted. "The Bank of England may now be forced to hike interest rates again at its next meeting in November. However, monetary policy will not be enough to drag Britain out of this rut. The government will need to up its game when it comes to trade agreements – most importantly the UK-US free trade deal."
Nicholas Hyett, investment analyst at Wealth Club, added: "September's inflation numbers present a messy picture. No-one wants inflation to remain stuck where it is for an extended period. If the Bank of England thinks that's a danger, they may well feel their only option is to set rates on an upwards trajectory once again."
However, some observers remain optimistic over the inflation outlook, believing that September's stickiness will be short-lived as household energy bills drop out of the year-on-year comparison. ING's developed markets economist, James Smith, said headline CPI could retreat to 5 per cent or below in October and stay broadly unchanged until the end of the year. "We think the Bank will be content with keeping rates on hold again in November," he predicted.
Thomas Pugh, economist at audit, tax and consulting firm RSM UK, said inflation was "taking a breath" before the next big step down. "We think that inflation will continue to decline from here as lower energy and goods prices continue to feed through," he said. "What's more, growing slack in the labour market as labour supply improves, and demand for labour to ease a little should reduce wage growth over the next year, limiting the risk of a wage-price spiral. October will bring the next big drop, as the 2022 increase in household energy bills falls out of the annual comparison and is replaced by lower prices this year."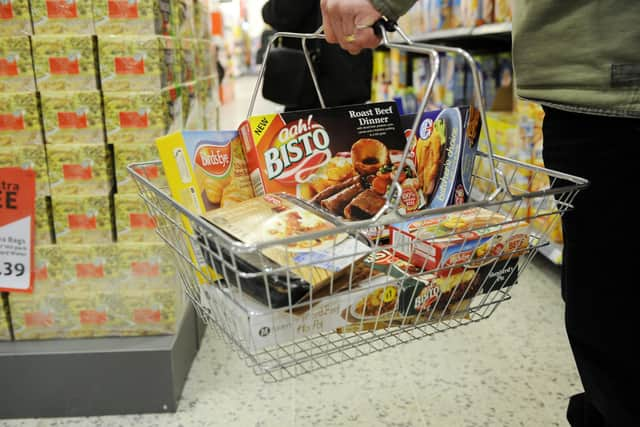 Julian Jessop, economics fellow at free market think tank the Institute of Economic Affairs, added: "Despite the disappointing inflation data for September, the Bank of England should now be thinking about cutting interest rates, not raising them again. A large drop [in inflation] is baked in for October. The reduction in the Ofgem cap on domestic energy bills will knock more than one percentage point off the headline rate."
The September inflation reading will be used to calculate the increase in benefits payments next year, as well as outlining rises in some taxes, such as business rates. It also comes after separate figures from the ONS on Tuesday showed that wages outpaced inflation for the first time in nearly two years. ONS chief economist Grant Fitzner said: "After last month's fall, annual inflation was unchanged in September. Food and non-alcoholic drinks prices eased again across a range of items, with the cost of household appliances and air fares also falling this month. These were offset by rising prices for motor fuels and the cost of hotel stays."
The price of supermarket staples in September was still 12.1 per cent higher than the same month a year ago. However, the inflation rate declined compared with the 13.6 per cent figure recorded in August. The ONS said the products which saw inflationary pressure ease back most included milk, cheese and eggs.
Motor fuel prices were still almost 10 per cent lower than this time last year, but jumped 3.6 per cent against levels from August, as supply restrictions in the Middle East caused oil prices to increase. Fears of a further spike have been stoked by the current conflict between Israel and Hamas. Financial markets are eyeing a swift resolution to the war amid concerns of a 1970s-style oil price shock and a further spike in inflation and interest rates. Brent crude has risen again, by about $2 to just under $92 a barrel.
Comments
 0 comments
Want to join the conversation? Please or to comment on this article.