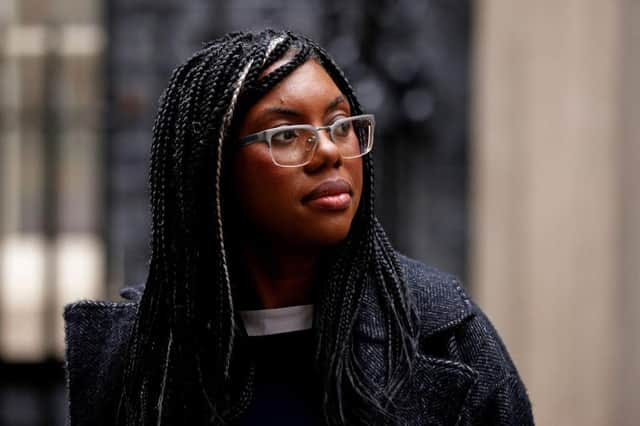 Negotiations on a new UK-Switzerland free trade agreement to boost trade between the two countries are to begin today.
UK Government trade secretary Kemi Badenoch is to fly to Swiss capital Bern to begin talks with her counterpart, Federal Councillor Guy Parmelin, to improve the current agreement. The existing deal is based on an EU-Swiss deal from more than 50 years ago – before the advent of the home computer or the internet – and does not cover services, investment, digital or data.
In 2020, Scotland exported over £700 million of services to Switzerland - one of the wealthiest countries in the world - 30 per cent of which was in financial and insurance services. Meanwhile, last year Scottish businesses exported £222m in goods.
Sandy Begbie, chief executive of Scottish Financial Enterprise, said: "Scotland and Switzerland are two of Europe's premier global finance centres, both playing a leading role in areas of shared focus like green finance and fintech.
"The prospect of increased trade and cooperation with Switzerland presents major opportunities for Scotland's financial services industry, including our strategic goals of attracting foreign direct investment, creating new high value jobs, supporting the journey to net zero, and driving sustainable growth."
He added: "We are enthusiastic to see financial and related professional services at the centre of the agreement and look forward to taking full advantage of new trading opportunities in the near future for the benefit of our customers, colleagues and communities."
Switzerland is a key investment partner to the UK with the total stock of Swiss foreign direct investment in sectors such as textiles, chemicals, manufacturing and financial services worth £74 billion in 2021, while UK investment into Switzerland was worth £52 billion. A new FTA would look to boost facilitating more investment by Swiss companies into communities around the UK and seeking preferential terms for UK investors in Switzerland.
The UK Government said the deal would also benefit the more than 14,000 UK businesses which already export goods to Switzerland, 86 per cent of which are small and medium-sized enterprises (SMEs), by creating simpler trade rules for products of origin, customs procedures and digitisation.