Scotland's venture capital activity plunges with 'noticeable sense of caution prevailing'
There is a "noticeable sense of caution prevailing" within Scotland's fundraising market, experts have warned, after a sharp drop in venture capital activity in recent months.
During the second quarter of the year, 28 venture capital (VC) funding deals totalling £63 million took place, marking an 80 per cent plunge compared with the same period last year when £325m was invested across 45 deals, according to KPMG's latest Venture Pulse study. The total for the first half of 2023 came in at £133m - significantly down on H1 totals for 2021 (£332m) and 2022 (£506m), when the market was extraordinarily busy following the pandemic.
Graeme Williams, head of corporate finance M&A for Scotland at KPMG UK, said: "There's been a visible slowdown in venture capital fundraising globally, and Scotland is no different. After two years of exceptional activity, the market has reached a more stable point. However, there is a noticeable sense of caution prevailing, with VC investors more wary about committing to bigger deals. The smaller investments in seed, angel, and series A stages are holding steady.
"Looking ahead, it's likely that venture capital investment will maintain its stability in the third quarter of 2023. Despite ample funds, well known challenges including geopolitical complexities, and the potential for further interest rate rises will persistently influence the volume of deals taking place."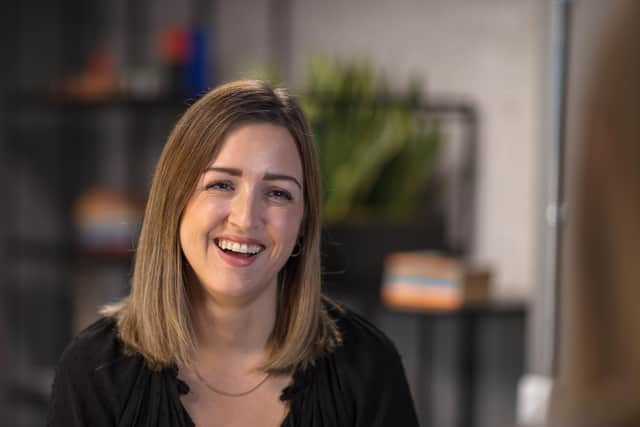 Standout deals in Scotland during the second quarter include Manus Neurodynamica, which develops and markets products and technologies for neuromotor assessment. The company closed a £2.6 million funding round to support the commercialisation of its NeuroMotor Pen - a medical device to aid diagnosis and monitoring of neuromotor disorders including Parkinson's. The quarter's largest VC investment went to Glasgow-based chemistry pioneer Chemify, which secured £16m in later stage funding to develop its technology to make complex molecules on demand.
Amy Burnett, head of KPMG private enterprise access at KPMG UK, said: "Despite the slightly downbeat figures for Q2, we continue to see promising businesses in Scotland secure investment and attention both home and abroad. This is especially true in the tech and medtech sectors, where we're seeing robust growth. Investment in AI and generative AI remain one of the few resilient areas of investment in the current market. As is always the case, those with a proven product, market fit, strong customer data, and clear paths to profitability will continue to gain attention from seed and series A investors."
Meanwhile, a start-up support programme run by CodeBase will embark on a nationwide investor roadshow for Scottish start-ups next week, visiting Edinburgh, Glasgow, Dundee and Inverness between August 21 and 25. Tech founders are being promised the chance to "engage with top investors and experts" from the Silicon Valley and North American venture capital scene.
Speaking ahead of the Techscaler roadshow, Barry McDonald of CodeBase said: "Getting the chance to meet this calibre of investor in Scotland is invaluable for aspiring start-ups, so we're encouraging as many start-up founders, whatever stage they are at on their journey, to come along."
Comments
 0 comments
Want to join the conversation? Please or to comment on this article.