Scotgold Resources: Stark warning over gold mining firm's future as shares suspended
Scotgold Resources, the firm behind the Cononish gold and silver mine near Tyndrum on the West Highland Way, has issued the most stark warning to date regarding its future after suspending its shares from the stock market.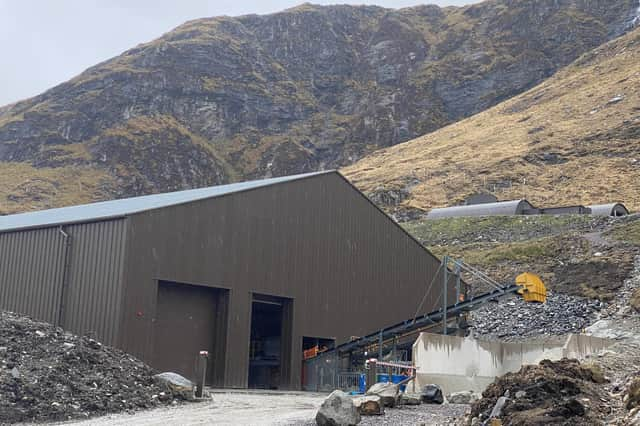 In an update to investors, the firm said talks to secure additional financing and take its new mining plans forward were at an "advanced stage". However, it warned that the outcome of the funding discussions was "highly uncertain" and that if it cannot conclude a significant fundraise, "it will cast material uncertainty for the company to continue as a going concern". The news follows a series of disappointing trading updates as the firm looks to transition to a new mining technique, called long hole stoping.
In its latest warning, Scotgold said one unsecured creditor had recently demanded full payment of outstanding interest, and although the firm has sufficient funds to make this payment, it does not believe that to do so would be in the best interest of all stakeholders. As such, it may default if the creditor does not agree to a new payment plan. "In the event of default there is a material risk the business could be placed into administration in the next few weeks," it noted.
The board has decided that trading in the company's shares on London's junior Alternative Investment Market will be suspended. It added that a mine plan until July 2025 has been received and is under internal review. This plan supports the use of long hole open stope mining.
During July and August gold concentrate shipments totalled 235 tonnes with a sales value of £1.9 million. Scottish gold doré sales made to Scottish jewellery companies during those past couple of months totalled £46,160.
In July, Scotgold said it had kicked off a third-party review of its operations after "disappointing" production results in recent months. This would initially encompass an assessment of the mine design, schedule and production forecasts.
Interim chief executive Sean Duffy said: "[The first half] has been disappointing in terms of gold production and development of the underground mine at Cononish." Duffy was appointed to the role after chief executive Phil Day resigned, citing a "desire to spend more time with his family members in Australia".
Comments
 0 comments
Want to join the conversation? Please or to comment on this article.