Jobs boost as Dundee-based Ace Aquatec nets seven-figure funding and names investor Chris van der Kuyl chair
Dundee-based Ace Aquatec has reeled in further investment of £2.5 million, creating ten jobs, and seen Scottish tech veteran Chris van der Kuyl become chair of the business, in which he is an investor.
The aquaculture technology company, which says it designs its products to make fish farming more efficient and humane while protecting the environment, states that it will use the seven-figure funding boost from "cleantech" investor Earth Capital Limited (ECL) to grow its current portfolio of products and markets.
Ace Aquatec explains that it will expand its presence and distributor networks in key markets including the UK, Europe, Canada, South America, and South-east Asia, and expects to create ten jobs including engineering, software, and sales support roles in Dundee and Chile as a result of the funding.
The investment is also expected to enable the acceleration of the firm's development in innovative aquaculture technology offerings, including its Biomass Camera that has recently started production following trials and is designed to detect and quantify fish biomass automatically. It uses machine learning and artificial intelligence to produce accurate, real-time data on a range of fish species populations and distributions, says Ace Aquatec.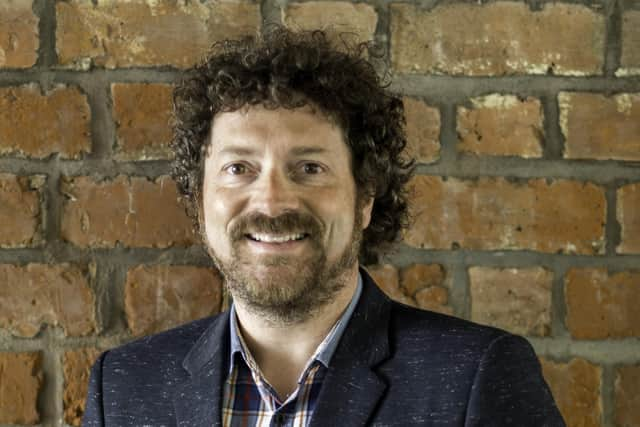 Bradley Jones, senior investment manager at ECL is joining the board of the aquaculture tech firm, as is Nina Santi, senior advisor at INAQ AS, a business strategy advisory firm specialising in the seafood industry, as a non-exec director.
Transformative
Mr van der Kuyl, principal of Chroma Ventures, and now promoted to Ace Aquatec chair from board member, said: "On behalf of the board, I am delighted to welcome Nina to Ace Aquatec. Nina is an accomplished and transformative executive with extensive experience in operations and technology management within the aquaculture sector. The board will also benefit from her strong scientific research capability and innovation experience". Ms Santi said: "I am excited for the opportunity to join the board of Ace Aquatec. [It] provides key solutions that the industry really needs and is well positioned for further growth."
Ace Aquatec boss Nathan Pyne-Carter said: "Earth Capital Limited shares our outlook and passions – namely, the critical importance of technology to drive sustainable food production. Together we can tackle one of the world's most pressing issues by providing sustainable and responsible protein for a growing world population.
"The team's support and expertise will help us scale the business and take another huge step forward in the development of high-welfare products for the global seafood industry. We are also excited to welcome Bradley Jones to our board, whose deep knowledge and strategic insights will be invaluable in guiding our future growth."
Mr Jones said: "We are excited to be partnering with Ace Aquatec, a key player in the aquaculture industry, on the next stage of its development journey. Sustainable farming aligns perfectly with [ECL's] mission to advance technology within the energy, food, and water sectors while driving towards a net-zero future."
Comments
 0 comments
Want to join the conversation? Please or to comment on this article.