Interview: Scott McKerracher of the Cumberland Building Society discusses its growing support for Scottish hospitality firms
It came into being in 1850 to provide financial security to its members, and now lays claim to being the UK's tenth-largest building society, with a network of 34 branches, including a selection in South-west Scotland in locations such as Lockerbie and Dumfries.
The Cumberland Building Society provides consumers with mortgages and savings, for example, but has also for more than 20 years served hospitality business-owners. In November it said it had in recent weeks alone lent about £20 million to such organisations across the UK, and the following month pointed out that the size of its average loan advance for the sector had increased to £900,000 from £375,000. Relevant Scottish investments include a six-figure sum to support the acquisition of guest house and cake school Strathardle Lodge in Perthshire.
Scott McKerracher is head of commercial at the organisation, having joined its ranks two years ago, and previously led the commercial team at Bank of Scotland in both East and West Scotland, and worked for Clydesdale Bank for 30 years, latterly leading its commercial arm in Scotland. He says: "One of the things which saw me gravitate to The Cumberland was that it gave me a chance to get back to the core of what commercial banking is truly about – service and relationships, which is something I feel has been lost by others in the industry." The Cumberland in June said pre-tax profits for the year to March fell to £8.6m from £10.5m, but mainly attributed this to increased investment in its Cumberland 2025 modernisation programme.
The Cumberland has been supporting several Scottish hospitality businesses, eg providing funding of £3.4m to wedding and events venue Carlowrie Castle on the outskirts of Edinburgh, despite the challenging economic backdrop. Can you give more details on your strategy regarding this part of the market, and flag other key examples?
A fundamental part of [our] approach over the years is to position ourselves as experts in the hospitality industry. Vitally important to this ambition as we expanded into Scotland was to build a team which would offer customers industry-leading expertise, while also implementing a relationship managed approach which ensured they were well supported through the lifecycle of their business.
As a result, our recruitment process has been focused upon attracting commercial bankers who hold experience in the challenges and issues being faced by those within the sector. Furthermore, the relationship-managed approach means they are available to support customers as and where needed, and on the back of this we have been able to build robust relationships with professionals from the industry across Scotland.
Despite economic challenges in the last few years, Scotland's hospitality industry has responded well, evidenced by around 40 per cent of The Cumberland's new lending being attributed to the area, having supported the growth of many businesses such as No.26 and No. 17 by the Sea [hotels] in Oban, and Carlowrie Castle.
What is your outlook for your activity in this sector in Scotland? It comes as The Cumberland in December said its total lending to the hospitality sector had tripled, and also mentioned increased interest from firms regarding its refinancing activity…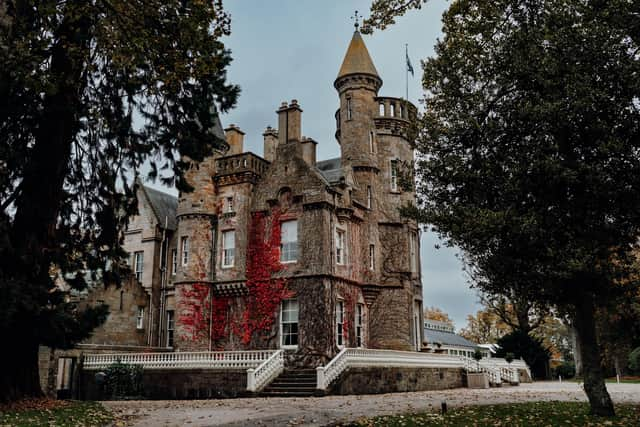 We found that 2022 was a year of two halves. The first half of the year was strong and there was a lot of hotel acquisition and refinance as the economy began to recover from lockdown. Towards the second part of the year that slowed down, with acquisitions dropping by around 30 per cent. However the initial signs in growth at the beginning of the year are positive. As a result we implemented a two-pronged strategy for 2022, which we are aiming to carry on throughout 2023.
The first is to keep growing the business, and as a result of the size of the hospitality sector we can continue to do this. The second prong, given the issues which have emerged throughout 2022 and continue into the coming year, is to ensure that we support our customers in rising to these challenges, whether it be through cashflow support or refinancing.
By implementing a relationship-managed service we are able to do this, with qualified experts on the ground who are available at the touch of a button for our customers, and able to provide them with the support they need. By taking this approach we're confident in further growing the business into 2023 while ensuring our current clients are well supported.
With many banks both centuries-old and relatively new offering business lending, how can building societies and The Cumberland specifically differentiate themselves? Your organisation has highlighted the appeal of access to a local relationship manager, for example…
What we've broadly seen from major banks is a dislocation in service and relationship models, largely due to digitalisation and centralisation. But this brings with it risks which could negatively impact their customers. Loss in expertise, a lack of skilled employees on the ground to meet a customer's needs, and reduced support in general are all effects which can ruin the customer's experience. For example, customers who jump through hoops before reaching a customer service worker, who often doesn't know them or the core aspects of their business, can become disappointed by the approach.
For The Cumberland this creates an opportunity, as our relationship-based model empowers us to build strong, long-lasting partnerships with clients and support them fully with a team which is proactive in its approach to serving them. From annual business reviews, to giving them insights on potential challenges on the horizon, the model allows us to safeguard our customers further.
More broadly, including consumer lending and borrowing, what are The Cumberland's aims for its presence in the Scottish market?
We want to grow our position in the market and this includes strengthening our offering, including helping Scottish customers with mortgages and savings accounts, increasing brokers, and growing our holiday let business, part of which is based in Scotland.
Comments
 0 comments
Want to join the conversation? Please or to comment on this article.