Interview: Fiona McKee, founder of Glasgow-based The HR Practice, details how she is tapping into a niche area
"People run businesses – if you haven't got [the people situation right], you tend to not really have a business," says Fiona McKee, who is behind The HR Practice, a Glasgow-based consultancy she launched just under two years ago.
The entrepreneur brought with her more than two decades' global HR experience, most recently at SD Worx, a billion-euro HR and payroll outsourcing specialist with more than 4,500 employees and operating in 11 countries, where she led a team spanning Belgium, Germany, UK and Mauritius.
And she decided to branch out on her own after spying a gap in the market for HR support for companies integrating in the wake of merger and acquisition (M&A) activity – having seen examples of bad practice over the course of her career. The businesswoman in fact cites research showing that up to 70 to 90 per cent of certain acquisitions ultimately do not succeed as a result of poor attention to the integration of people and culture.
As for her bid to improve the situation and differentiate herself among peers, she states: "There are plenty of HR consultants in the market, but there are not plenty who will offer that integration piece or acquisition to align all the culture and benefits, to make sure that it's a successful integration. And what's key to that, which is key to everything really, in HR and people, is communication. If you get the communication right, then really, you're setting yourself up for success and you build relationships with key people."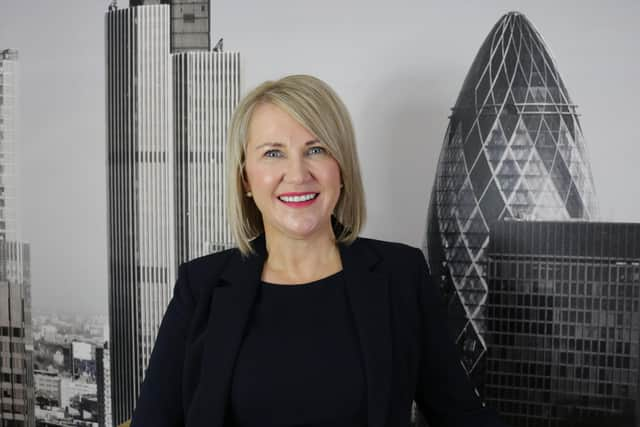 The firm in 2022 flagged annual revenue growth of 150 per cent – "last year was a really strong year for us, and we plan to continue to grow this year" – and built up a client roster including large international corporations, with a recent client operating in the UAE, US, and Ireland, and such firms looking for post-M&A help.
Clientele
One such firm it has been working with is a tech business working across the Americas, including Argentina, and Europe, with 200 people in Ireland, and about five in the UK. "It's not a UK-based business, but they gave me work integrate their acquisitions – I was with them for about ten months."
The HR Practice also serves UK SMEs – including early-stage mushrooming entrepreneurial organisations that don't have HR resources in-house. "If you're a small business, you're thinking about growing your business, you're not thinking about compliance and HR, that's just not on your radar," she says – flagging changes firms need to navigate such as evolving legislation. "A good HR consultant can really take that pain away and allow you to deal with your business, and running your business."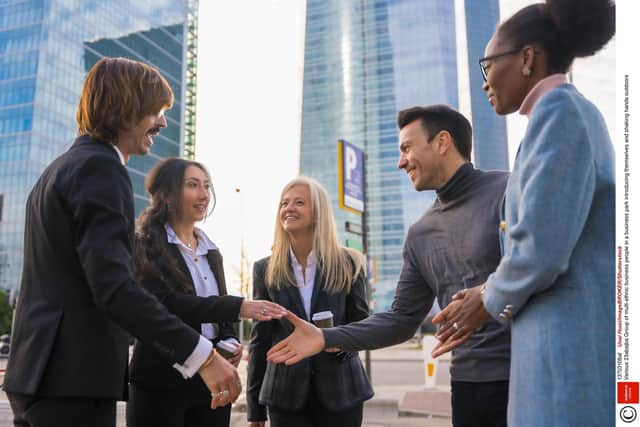 Being an objective outsider, not mired in office politics, is also proving to have its benefits. "You actually can ask and get a lot more information, you can ask maybe more difficult questions, you can ask daft questions, because you're not part of it. And actually get real insight and really help. There's always a solution."
She had long wanted to set up her own business, but began more seriously mulling her professional future after the outbreak of the pandemic. However, it was a family bereavement that gave her the impetus to actually bring her long-held dream to life.
Motivation
"I really started thinking 'you can't just keep sitting here thinking about this, you need to do it. And I think lockdown helped with that because I wasn't leaving a busy office to go and work for myself on my own – I was on my own anyway…. I wish I'd done it years ago."
One thing she found a "real eye-opener" about starting her own business was that others who had already done so themselves "will do anything to help you – they'll introduce you to people and help you get on your way". A study published earlier this year by Virgin Startup found that a quarter of Scottish adults were considering launching their own business over the following year, with the organisation flagging a trend of a flurry of such interest at the start of the year as future founders look to turn their passions into a business.
In terms of The HR Practice's outlook, it is expecting to see a lot of demand in helping firms with "cost-reduction" – i.e. redundancies – as the economic backdrop further constricts margins and bottom lines. This is especially acute given that firms have had to hike salaries amid a talent drought, while the global tech sector for example saw nearly 160,000 staff laid off last year alone. "And really, the key to [how to handle] that [situation] is again communication, and how you treat people."
She also expects further interest in her HR consultancy and M&A offerings, saying growth should come from a mix of retained work in the SME market and project work in the corporate space, "just getting the mix right there". Ms McKee is aiming this year to hire one or two staff, having previously only used associates. "Let's continue to grow [the firm] – and continue to build".
Comments
 0 comments
Want to join the conversation? Please or to comment on this article.