Quarter of Scots thinking of launching own business in 2023 - with surge of interest expected on 'Founder Friday'
A quarter of Scottish adults are considering launching their own business in the coming year, coming amid a broader expected surge today (Friday January 6) of interest in entrepreneurship, according to a new study from Virgin StartUp (VSU).
The not-for-profit organisation that helps budding founders start or grow their emerging business is branding the day "Founder Friday", saying data shows that the first Friday in January is a peak time for new entrepreneurs to begin their start-up journey. It explains that for the past two years, it has seen a spike in traffic to its website on this day, as well as a significant increase in applications for Start Up Loans (part of the British Business Bank) across the month, as future founders set their intentions for the year ahead and decide to turn their passions into a business.
VSU said that in January 2022 it saw a 177 per cent increase in web traffic while there was a 50 per cent increase in applications for Start Up Loans, which saw a 40 per cent uplift in web traffic, a 56 per cent jump in loan applications, and loan drawdowns were up by almost a third. Google Trends data is cited, revealing that the search terms "start a business", "how to start a business", and "business ideas" peaked between January 2 and 8 last year.
The not-for-profit also said it surveyed more than 2,000 people, revealing that 26 per cent across the UK say they plan to launch a business in 2023. The figure for Scotland was 25 per cent, with London showing the highest level at 47 per cent. The survey also found that more than a third of people across the UK had planned to use the festive break to work on their business plans, with those who said they would consider starting a business planning an average of five hours per week researching business ideas, business advice, or setting up a new firm.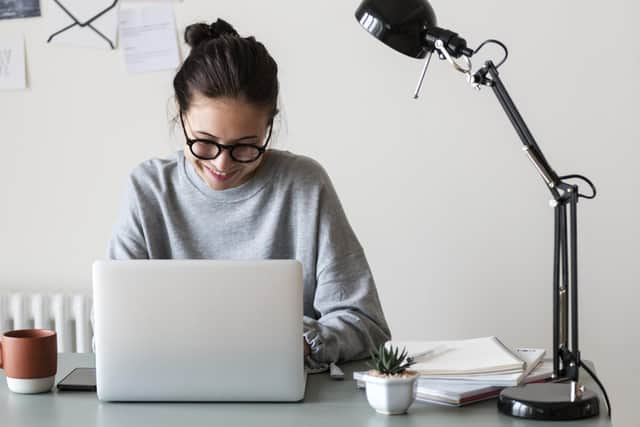 Jump
The entrepreneurial hub of the Virgin Group added that when it comes to Brits registering their business, the first quarter of each year sees significantly higher rates of business-creation, and in 2022 there was a 46 per jump in the number of new businesses registered in the first three months of the year compared to the second, for example. Entrepreneurs highlighted by VSU as having received its support include Dr Sally Gouldstone, who is behind Seilich, a small, family-run company based in the Lothians that sells natural skincare products, made using ingredients grown in their wildflower meadow. She said she saw January as offering a fresh start, and praised the VSU mentor scheme.
VSU MD Andy Fishburn said: "As a New Year begins, we have historically seen January to be a peak period for founders looking to get their business idea off the ground. Many will have used the time between Christmas and New Year wisely to do their research and see where their business fits within the marketplace." Additionally, to coincide with the predicted surge of interest on Founder Friday, VSU has today opened a free business support line where anyone can book a 30-minute slot with a business adviser. "By doing this, we hope to give new founders the best start on their entrepreneurial journey," Mr Fishburn added.
Comments
 0 comments
Want to join the conversation? Please or to comment on this article.