A total of 280,990 companies were registered in the country during 2022, an increase of 3 per cent on the previous 12 months. During the year 35,158 new companies were established. The statistics come from Inform Direct's Review of Company Formations, using data from Companies House and the Office for National Statistics. Many of the companies registered are likely to be subsidiaries of existing businesses.
According to the analysis, Glasgow formed the most new businesses (7,323), followed by Edinburgh (5,491) and South Lanarkshire (2,216).
John Korchak, operations director at Inform Direct, said: "It is great news to see that Scotland can celebrate a record year for the number of businesses in 2022. The last few years have been turbulent for businesses, with inflation and a cautious economic outlook following the impact of the pandemic. However, in these figures we see evidence of the ambition, creativity and resilience of entrepreneurs in Scotland, as well as the benefits from the country's support for a range of enterprises. This positivity is mirrored in the overall picture for the UK which saw a record number of new companies established during 2022, exceeding 800,000 for the very first time."
The UK saw 805,141 new companies last year, compared to 771,617 in 2021, which represents an increase of 4.3 per cent and brings the total number of companies to 5,236,227. In England, well over one third of the new companies were in London. There were 22,120 new companies established in Wales and 8,575 in Northern Ireland. Dissolutions of UK companies totalled 578,679, down on 2021 when 606,912 were recorded. Inform Direct said this suggested that new and existing businesses were "adapting to survive in a post-pandemic business environment".
The figures come amid warnings that almost a quarter of small and medium-sized enterprises (SMEs) are at risk of serious cash flow problems. UK top 10 accountancy firm Azets said a financial resilience webinar it hosted revealed that companies either did not have a cash flow projection process (22 per cent) or they did not know whether there was one or not (6 per cent).
The findings come as insurer Allianz Trade forecasts a 15 per cent increase in insolvencies while recent official statistics for the final quarter of 2022 revealed the highest number of insolvencies since 2009.
Donald Boyd, partner and UK head of growth at Azets, said: "Far too many SMEs still run their business based on cash in their bank account. Cashflow forecasting is critical to a healthy business and SMEs need a minimum 13-week cashflow projection or risk running out of cash. SMEs are often better placed to pivot, reinvent themselves, and change their business model whereas larger businesses find change more difficult and costly. Either way, cash remains king and cash forecasting is the basis of good management and a successful enterprise."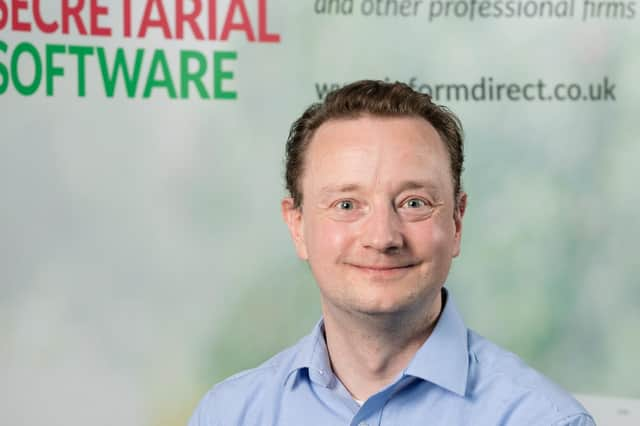 The firm's "Bang the Drum" is a new regular podcast for SMEs that focuses on the latest issues, trends and advice.