Interview: change at top for ambitious pensions specialist Isio Scotland with Donald Fleming retiring and Julie Gray taking reins
Given the bumper task of establishing KPMG's Scottish pensions practice in 2008, Donald Fleming says he started out on his own for the first few months, "writing a business plan – and then rewriting it and rewriting it".
Some 15 years later, the organisation that is now known as Isio Scotland has more than 80 staff across offices in Edinburgh and Glasgow, with the latter figure as well as revenues and trading profits having doubled in the last three years.
It says that by revenue, it is one of the fastest-growing pensions advisory business north of the Border, while it is part of the UK-wide Isio organisation, which has 1,000 staff across ten regional hubs, boosted by its acquisition that completed earlier this year of Deloitte Total Rewards & Benefits, the UK pensions advisory business of Deloitte, which is now known as Isio Total Reward and Benefits. That came after it in 2022 swooped on Premier Pensions Management, adding the latter's Croydon and Bristol sites to its network.
Fleming, who is also credited with having led advice on some of the business's highest-profile corporate engagements in the UK, is now officially retiring, stepping down as a partner on October 31, with the unit now under the leadership of Julie Gray, partner at Isio and a member of the team since 2008, who says it has been a "pretty exciting journey to be part of" over the last 15 years.
She praises Fleming's "very entrepreneurial mindset", and mentorship, which she will continue to be able to access as he is taking on a part-time role as a senior adviser with the business, primarily in the Scottish marketplace, as of November. "I'll act as a sounding board for a wee bit longer," he states.
Isio came about as KPMG – which recently released its latest Mid-Market Private Equity report showing activity in Scotland – saw a gap in the market following a major strengthening of the Pension Regulator's powers in 2005. This enhanced protection for pension scheme members in the event of the sponsoring company becoming insolvent, involving additional responsibilities and costs for employers, and consequently a demand for independent advice to navigate the new landscape. The UK has the largest pension market in Europe, worth more than £2.5 trillion, according to UK government figures, while the sector has ascended further on the news agenda since, regarding topics such as auto-enrolment, and retirement pot deficits, for example.
To date, Fleming says his team has worked with household name companies in Scotland "and beyond", adding: "Pensions are one of these things that are not emotive until you take things away. And that then became quite delicate – the communication of that, the rationale for that, and making sure that everybody actually felt that it had come to the right outcome.
"[Also], pension liabilities could, for some companies, be quite a large item on their balance sheet, so that [could] affect their ability to keep going as an ongoing business. If your pension liabilities are potentially a reason that you may be looking at administration, then again that can be very high-profile as well, and sensitive."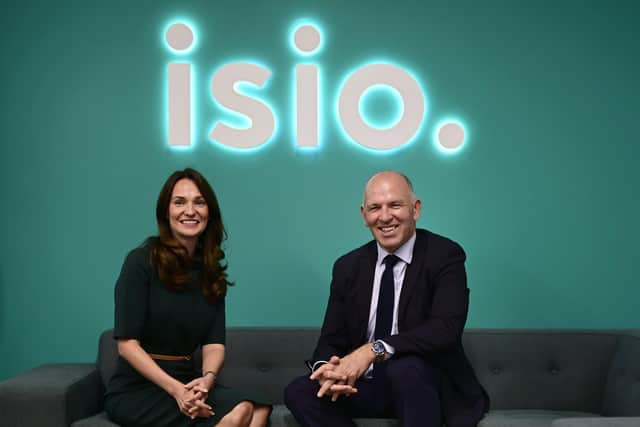 Isio was launched in March 2020 when it acquired the pensions advisory practice of KPMG in the UK with backing from Exponent Private Equity, with the move by the Big Four accountancy giant coming on the back of incoming rules preventing companies from conducting audit and consulting work for the same business. Its remit has now expanded to what it bills as actuarial consulting, pensions administration, investment advisory, employee benefits and wealth-management services.
Gray, partner and head of Isio Scotland, says: "More and more, it's not just thinking of pensions in isolation, or a defined contribution pension, it's how does that fit in with the whole rewards and benefits strategy of an organisation? People will be thinking about their pension, but they will also be thinking about their life assurance and private medical cover, and all sorts of other things, and helping with that."
The organisation offers financial coaching, has an IFA arm, and, having previously only worked with companies directly, has been working with individuals – "that's quite a big part of what we do now" says Fleming of the latter.
The executive, who is also a board member at Cruse Bereavement Care Scotland and was a director at PwC before joining KPMG, is eyeing more of a portfolio career, looking to add two or three more advisory roles and hoping to tap into his fondness for problem-solving.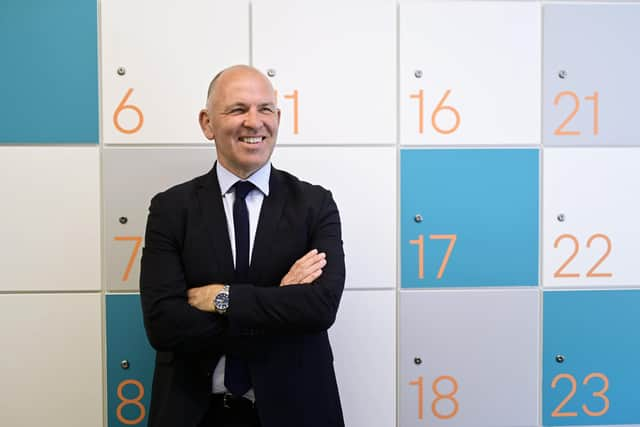 And in terms of Isio Scotland's own future, he sees this as "bright", while Gray says aims include continuing to evolve in tandem with the market and broader landscape, and innovating and investing in technology. "We definitely want to continue to grow in Scotland, and we believe there's an opportunity there," she says, adding that she believes Isio Scotland's headcount could reach 100 in the next couple of years as it look to grows across all its service lines. "It's been quite a journey from Donald turning up to a desk on his own, with [a small team and] no clients at all, to where we are now."
Fleming, in turn, praises the organisation for having become a "vibrant" and major player in Scotland "and the sector that we work in, and it's really nice to be part of that". Summing up progress since its 2008 origins, he states: "Obviously, there have been challenges along the way. But overall, it's been great fun."
Comments
 0 comments
Want to join the conversation? Please or to comment on this article.