CBI Scotland outlines how government can power up economy and help ensure nation 'marches ahead of international rivals'
Trade body CBI Scotland has called on the Scottish Government to take a comprehensive approach to deliver a "productive, innovative and sustainable net zero economy" – and help ensure the nation "marches ahead of its international rivals".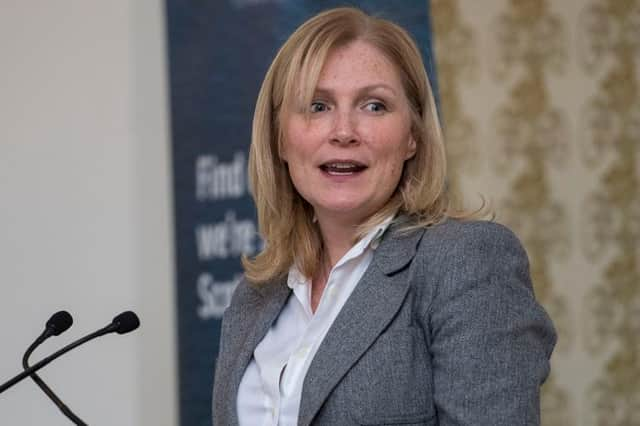 The organisation has outlined, ahead of tomorrow's2023/24 Programme for Government announcement, key areas for economic performance gains cited by businesses. They include the decarbonisation of infrastructure, building homes, improved broadband and transport connectivity, the labour market, productivity, and a competitive business environment.
The trade body added that with the National Planning Framework 4 "putting climate change at the heart of decision-making, long-standing planning barriers still needed to be addressed, and consenting times for projects reduced, if the policy is to be implemented successfully".
It added that the Scottish Government "must use" Scotland's energy strengths as part of 27 "green growth prizes" that could boost the UK's annual gross domestic product by up to £57 billion by 2030 via carbon capture and storage and other projects.
Holyrood should unlock trapped tax investment, boost exports and create a long-term competitive tax strategy to cut the costs of doing business and drive inward investment, including the lowering of business rates to give Scotland a level playing field with England on the large business supplement, the Scottish arm of the controversial UK-wide CBI also said.
CBI Scotland said firms also want the devolved administration to take account of UK Government incentives and regulations to drive energy efficiency improvements, including the development of a clean heat market mechanism and the Great British Insulation Scheme to upgrade inefficient homes. In addition, the trade body would like to see gigabit-capable digital connectivity rolled out by the end of the next parliamentary term, a national target to build 25,000 homes each year and transport infrastructure investments that improve connectivity to key markets, including the rest of the UK.
Tracy Black, director of CBI Scotland, said: "The Scottish Government needs to start delivering now to achieve net zero by 2045. A long-term tax strategy would create certainty and simplicity. It would boost international competitiveness, make it more attractive to investors and enhance Scotland's reputation as a place to do business.
"Scotland can steal a march on its rivals by speeding up the consenting process to cut down on the 12 years it takes to build an offshore wind power project in the UK. Business rates should incentivise investment to decarbonise older buildings, with rates relief giving tax breaks to firms that improve energy efficiency.
"Firms know long-term sustainable growth will help support life opportunities, fund public services, and deliver on shared policy priorities. They are ready to work with government to make sure Scotland marches ahead of its international rivals.
"The First Minister's 'New Deal for Business' must be the starting point of an effective partnership between government and business to create a clear, stable policy environment to grow the Scottish economy for the benefit of all."
Comments
 0 comments
Want to join the conversation? Please or to comment on this article.