Interest rates UK: Bank of England takes a breather but will November see a rise?
With Bank of England policymakers voting, narrowly, to hold interest rates after 14 hikes on the trot, mortgage payers, borrowers and businesses will be breathing a collective sigh of relief.
The tight, five-to-four decision to maintain a bank base rate of 5.25 per cent marked the first no-change outcome in almost two years and followed surprisingly positive inflation numbers the day before. It also came in the wake of the US central bank, the Federal Reserve, opting to freeze interest rates on the other side of the Atlantic.
Bank of England (BoE) officials have left the door open to further rises down the line, should inflation spike again, promising to "take the decisions necessary" to get it under control. The Bank's prime remit is to peg inflation at 2 per cent and although that rate has fallen back from last autumn's high of 11.1 per cent it is running at more than three times that target level. However, policymakers have also had to weigh up mixed signals on the strength of the economy, and the impact of higher borrowing costs on businesses and investment amid persistent fears of a recession. The Bank also voted to reduce the amount of government bonds held under its programme of quantitative easing by more than 10 per cent over the next 12 months.
Opinion remains divided over whether a 15th rate hike will now be necessary, with the hope being that inflation continues to cool over the winter months. However, a rate cut still appears some way off.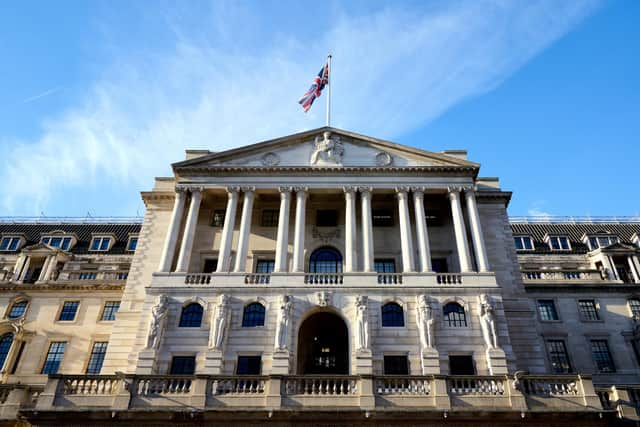 Rob Clarry, investment strategist at wealth manager Evelyn Partners, pointed to a number of immediate threats including the volatile oil price, which has triggered the recent rises at the pump, but said inflation was forecast to further ease in the closing quarter of the year. He added: "In the absence of further shocks, it looks like the BoE is now at, or very close to, the end of its hiking cycle. Attention will now turn to rate cuts, although markets are only pricing one [quarter-point] cut by the middle of 2024. This is consistent with our expectation that the Bank will keep policy tight through 2024 as they continue to fight inflation."
ING's developed market's economist, James Smith, predicted that the monetary tightening cycle was over, but said the Bank would be leaving all options on the table for its next meeting in November. "It's worth saying we only get one set of inflation and wage data before November's meeting, so there's not a huge amount for the Bank to go on," he noted. "If there's enough in the recent data to convince the Bank to pause this month, then we suspect the same will be true in November. We don't rule out a hike in November, but it will probably require a big upside surprise to either the services inflation or wage data."
The Bank's nine-strong monetary policy committee (MPC) also downgraded its forecast for the UK's economy. It now expects gross domestic product (GDP) to rise just 0.1 per cent in the third quarter of this year, compared with the 0.4 per cent rise it forecast in August. Bank governor Andrew Bailey, who voted to keep rates unchanged, said there was "no room for complacency", adding: "We need to be sure inflation returns to normal and we continue to take the decisions necessary to do just that." The four members who voted to raise rates, to 5.5 per cent, said that although there were some signs the economy was weakening, real household incomes had started to rise.
Suren Thiru, economics director at ICAEW, the accountancy body, said: "The decision to keep interest rates on hold, while unexpected, is the right one given the current backdrop of economic uncertainty and will come as a relief for those people struggling with their mortgage bills. Hopefully this decision means the Bank of England is becoming more forward looking in setting interest rates rather than being fixated on backward-looking data, given the large time lag between rate rises and their full impact on households and businesses."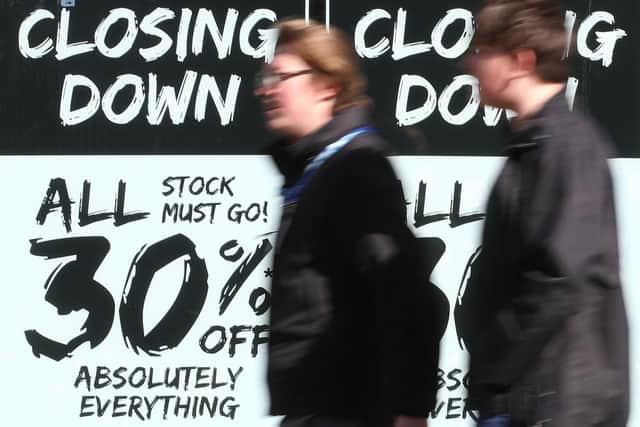 Higher borrowing costs have been having a detrimental effect on businesses and their long-term investment and growth plans, while they also grapple with inflationary pressures and the squeeze on consumer spending. Research published earlier this week by the British Chambers of Commerce (BCC) found that 46 per cent of companies said the current interest rate was having a negative impact, while only 9 per cent were seeing any benefits.
Vicky Pryce, senior member of the BCC's economic advisory group, said: "With clear signs that inflation, including core inflation is slowing down, the decision to pause, and possibly bring to end the current interest rate hike cycle, makes sense. The sharp increase in the cost of borrowing over the past year and a half has already left many small and medium-sized enterprises in real difficulty."
Thomas Pugh, economist at audit, tax and consulting heavyweight RSM UK, estimates that only a little over half of the full impact from the previous increases in interest rates has come through to the real economy so far. "That means there is still a big drag on the economy to come," he added. "And as inflation falls, real interest rates will rise, increasing the drag on the economy without the MPC having to raise rates further. We aren't forecasting a recession with precious little growth over the next year but it wouldn't take much to tip the economy into one."
Comments
 0 comments
Want to join the conversation? Please or to comment on this article.